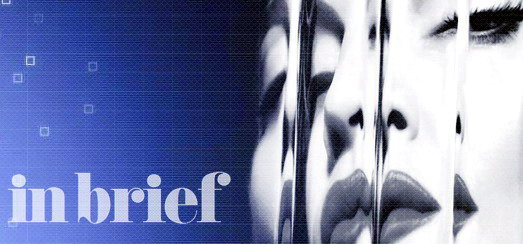 Madonna back on Twitter
Don't forget! Tonight Madonna will be tweeting again for a second time on @MadonnaMDNAday!
To celebrate MDNA's global first week success, Madonna will return to Twitter April 4 at 10pm ET via @MadonnaMDNAday to thank her fans.
Use #askmadonna in your tweet. Watch www.madonna.com/askmadonna
Madonna's Harper's Bazaar Cover nominated for ASME Award
BAZAAR has been nominated for not one, not two, but five ASME Best Cover of the Year Awards! One of the entries it the December issue featuring Madonna and Andrea Riseborough, shot by Tom Munro. You can vote for your favorite BAZAAR covers until April 21st at amazon.com/bestcoversvote.
Herb Ritts Exhibition
"Herb Ritts L.A. Style" – a retrospective monograph and exhibition on display at Los Angeles's J. Paul Getty Museum from April 3rd, 2012 through August 26th, 2012.
Following its presentation at the Getty, this exhibition will be on view at the Cincinnati Art Museum from October 6 to December 30, 2012, and at the John and Mable Ringling Museum of Art in Florida from March 1 to June 2, 2013.
Super Bowl Rehearsals
We already posted the interview with director Hamish Hamilton who gave us a look behind the scenes of Madonna's Super Bowl performance.
Have a look at all the Madonna Super Bowl rehearsal footage compiled into one!
MDNA charts
Madonna's MDNA is #1 in the United States with 357,943 sales this week!
MDNA entered the French charts at #2 with 41,693 copies sold the first week (29,918 physical – 11,775 digital).
According to the Official Charts Company, MDNA sold 56,000 copies in the UK last week.
Madonna's "Masterpiece" from her new album MDNA hit the Billboard singles chart at No. 68 last week, and opening single "Give Me All Your Luvin'", featuring Nicki Minaj and M.I.A., reappeared on the top 75 at No. 71.
More details HERE!
Tommy Trash, Pete Tong and Tiësto praise Madonna
Madonna and America's Best Dance Crew
Randy Jackson presents America's Best Dance Crew returns to MTV this spring with nine new crews and even more electrifying performances, highlighting music from today's top pop and hip-hop artists.
MTV announced the musicians to be featured on the forthcoming "Return of the Superstars," including Madonna, Britney Spears, Rihanna, Pitbull, David Guetta, Flo Rida and LMFAO, among others. Each week, the show's theme will revolve around one artist and competing crews will create performances based on their most popular hits.
Jim Farber's Top Ten in Music for Week of April 1, 2012
Madonna's MDNA has the number one spot!
1) Madonna "MDNA" The Iron Lady of Music ages in reverse on her 12th studio CD. It's the non-stop dance-pop party of a teen's dream. If that seems alarmingly "inappropriate" from a 53-year-old mother of four, so much the better.
Madonna World Tour – Final stage setup revealed!
Since the first day of ticket presales for the Madonna World Tour different stage set-ups have been mentioned. Every ticket outlet had a different stage plan.
A few weeks ago, Ticketmaster and Guy Oseary also announced a contest to win PIT tickets, which caused some extra confusion.
Now, Eventim, the official ticket seller in Israel, has updated their seating chart and it includes the PIT area…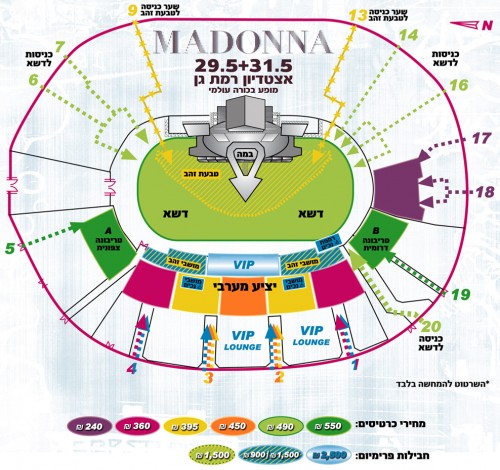 More details HERE!
Madonna VS LMFAO – Wild Party Music (Robin Skouteris Mashup)
Madonna's Top 40 Most Downloaded Tracks
To celebrate the release of MDNA, the Official Chart Company have compiled a top 40 of Madonna's most downloaded tracks, based on the digital sales in the UK…
01 4 Minutes
02 Hung Up
03 Give it 2 me
04 Sorry
05 Like a Prayer
06 Celebration
07 Vogue
08 Holiday
09 Frozen
10 Jump
11 Crazy for you
12 Material Girl
13 Get Together
14 Into the Groove
15 Like a Virgin
16 La Isla Bonita
17 Papa don't Preach
18 Give me all your Luvin'
19 Ray of Light
20 Die Another Day
21 True Blue
22 Borderline
23 Music
24 Beautiful Stranger
25 Live to Tell
26 Me Against the Music
27 Miles Away
28 Cherish
29 Don't Cry for me Argentina
30 Open Your Heart
31 Express Yourself
32 Revolver
33 The Power of Good-Bye
34 Don't Tell me
35 Lucky Star
36 Dress You up
37 Dear Jessie
38 Justify my Love
39 Rain
40 This used to be my Playground
Madonna at the Facebook live chat, Ultra Music Festival and Super Bowl Rehearsals
Madonna's official Facebook page posted more pictures of Madonna and Jimmy Fallon during the Facebook live chat, her appearance at the Ultra Music Festival in Miami and even some backstage shots during the Super Bowl rehearsals…
Madonna is the female LMFAO, says SkyBlu
LMFAO have claimed that Madonna is the female version of LMFAO.
The duo, who will be special guests at Madonna's Hyde Park concert in London on July 17, insisted that she could become their third band member.
Smirnoff Nightlife Exchange Project
Official Madonna MDNA Zip Hoodie
The Live Nation Store has been updated and the Official Madonna MDNA Zip Hoodie is available! Order HERE!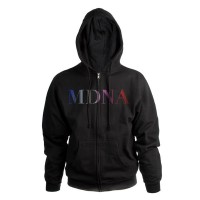 MDNA release party in Belgium
Thanks Roel.
More videos HERE!
Piers Morgan is at it again…
Back in January Piers Morgan, who's trying to get publicity for his talk show by telling every press outlet that Madonna has been banned, sat down with Billy Bush for Access Hollywood.
He then told…
The only way she can come back is to literally get on bended knee in somewhere like Times Square on national television and beg me for forgiveness.
The day after he got OWNED by Guy Oseary on Twitter, TMZ interviewed him in a parking lot and he, again, said the same thing…
How low can you go…
MDNA in the UK
Ultimate Concert Experience presents you pictures from the fantastic MDNA UK launch party yesterday in London, as well as pictures from MDNA at HMV and Selfridges.

Madame X is available in Box Set, CD, Vinyl and Cassette!
Get your copy HERE!