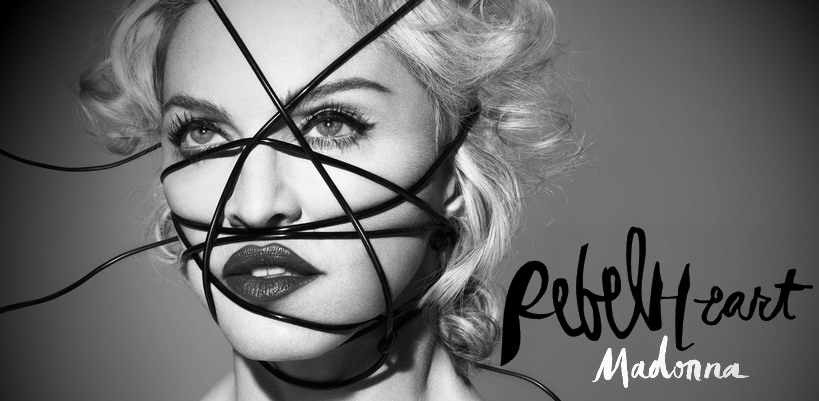 Update #30: Associated Press interview added
—
Update #29: Japanese TV interview added
—
Update #28: Six new Rebel Heart interviews added
—
Update #27: EntertainmentTonight & The Today Show interviews
For EntertainmentTonight with Jason Dundas
For The Today Show with Carson Daly
—
Update #26: Full 15-minute Complex interview with Madonna
The full Madonna interview with Complex' Sean Evans has been posted on their official YouTube page.
Check it out…
—
Update #25: Madonna to perform at the 2015 iHeartRadio Music Awards
Madonna will be performing at the 2015 iHeartRadio Music Awards hosted by Jamie Foxx, live from the Shrine Auditorium in Los Angeles Sunday, March 29th on NBC.
This year's iHeartRadio Music Awards will also feature unexpected collaborations from some of the top names in music, including appearances from Taylor Swift, Rihanna, Iggy Azalea, Sam Smith, Jason Aldean, Meghan Trainor, Jason Derulo, Jennifer Hudson, Kelly Clarkson, Snoop Dogg, Nate Ruess, Alesso and more…
The 2015 iHeartRadio Music Awards air live Sunday, March 29th at 8pm ET/PT on NBC, and will be broadcast simultaneously on iHeartMedia stations nationwide and across the iHeartRadio digital music platform.
—
Update #24: Madonna on The Howard Stern Show
American radio host Howard Stern just announced on Twitter that Wednesday's episode of The Howard Stern Show moves to 1p EST for a special live show with Madonna!
We're very excited!
—
Update #23: Che Tempo Che Fa interview teaser
Madonna's appearance on Che Tempo Che Fa will be broadcasted tomorrow, March 8th.
In the meantime, enjoy this small teaser…
—
Update #23: New French Interview added
TF1 broadcasted a new promo interview with Madonna by Cedric Le Gallo for 50 mn inside.
Check it out HERE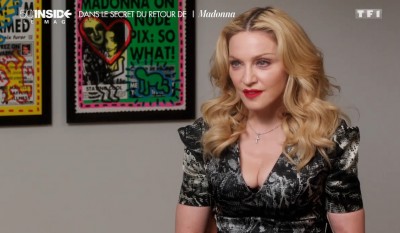 —
Update #22: Madonna is recording new promo interviews in NYC
Madonna has been recording new promo interviews for her latest album Rebel Heart at Sotheby's in New York.
For EntertainmentTonight with Jason Dundas
#LikeAvirgin meeting @madonna for the very first time. Catch my chat Monday on @entertainmenttonight #madonna
For CBS with Sharon Johnson
Just had a sit-down intv w #Madonna abt her new album #RebelHeart Man..she made me WORK for it the first minute. I thought…I'm going down in flames RIGHT NOW and then CLICK..it all turned out just fine. #NearDeathExperience She's really a sweetheart.
Like we've previously announced, the Today Show will be broadcasting an earlier recorded interview with Madonna on March 9th and March 10th.
Here's a preview…
—
Update #21: New Rebel Heart promo interview
Universal Music Germany published a new Rebel Heart interview with Madonna.
An interesting statement she made…
I'm flattered that people do things like I did it. It's just amazing that they don't get the shit that I got, but I guess that's how it works.
Check it out HERE

Madame X is available in Box Set, CD, Vinyl and Cassette!
Get your copy HERE!
comments powered by

Disqus