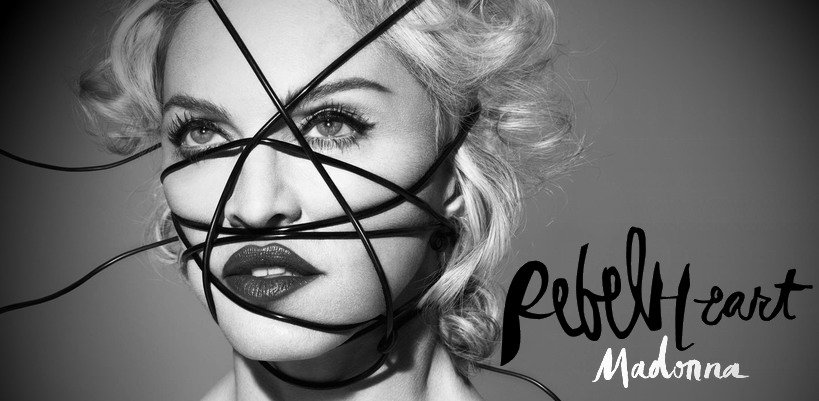 Update #10: Madonna to perform in Paris
We already announced that Madonna will be coming to Paris on March 2nd, but now we have more concrete details.
Madonna is set to appear on TF1 for an interview on March 1st and should also be performing "Living for Love" on Canal+'s Le Grand Journal on March 2nd.
Universal Music also confirmed that Rebel Heart will be released in France on March 6th, instead of the original March 9th.
More details to be confirmed soon!
Stay tuned!
—
Update #9: Grindr Contest
Grindr and Madonna have teamed up to celebrate the launch of Madonna's new album Rebel Heart!
This Valentine's Day, enter to win some amazing prizes.
Grand Prize – Five (5) lucky winners will win a chance to chat with Madonna herself on Grindr.
First Prize – Three (3) lucky winners will win a signed Rebel Heart album.
Second Prize – Three (3) lucky winners will win a Rebel Heart album.
How to Enter and more details at grindr.com
—
Update #8: Madonna coming to Paris on March 2nd
As we previously announced on Madonnarama, Madonna will be coming to Paris to promote her upcoming album "Rebel Heart".
Right now, we're looking at Monday, March 2nd, but the final date should be confirmed this week!
Stay tuned!
—
Update #7: New tracks to be released on February 9th
Fans who pre-ordered the Deluxe version of "Rebel Heart" on iTunes will receive three new tracks the day after the Grammy Awards:
– Joan of Arc
– Hold Tight (written by Ryan Tedder from OneRepublic)
– Iconic (ft. Chance The Rapper)
—
Update #6: France promotional items
EXCLUSIVE – The FNAC version will be limited to 15 000 units and sold only in France and Belgium. The two bonus tracks are "Living For Love" Thrill Remix and Offer Nissim Dub Mix.
Like previously reported by Madonnarama, Madonna has recorded several TV interviews for France in New York last week.
The NRJ radio interview has also been filmed and will be streamed online on their website.
We've been told that Universal Music France released an official 1-track promo single and a 6-track promo sampler.
Madonna's management has also given the green light for a double CD promo digipack with the 6 tracks that already have been released and some additional "Living for Love" remixes.
This promo digipack will be limited to 200 copies and will only be released in France.
—
Update #5: Madonna to possibly perform in Paris
EXCLUSIVE – We at Madonnarama heard that Madonna is planning to come to Paris to promote her upcoming album "Rebel Heart", and possibly even perform.
According to our source, Madonna's team is currently in the talks with television talent show "The Voice" (France) for a possible performance in March.
To be confirmed…
—
Update #4: Australia TV interview video teaser
If Richard Wilkins asks Madonna a stupid question during the interview, he'll have to take a shot of tequila…
—
Update #3: Australia TV interview
Madonna's interview with Richard Wilkins will be broadcasted this week on the Today Show in Australia…
—
Update #2: Exclusive radio interview for NRJ
French radio channel NRJ will be broadcasting an exclusive inteview with Madonna on Friday January 30th at 6:30am, 7:30am and 8:30am.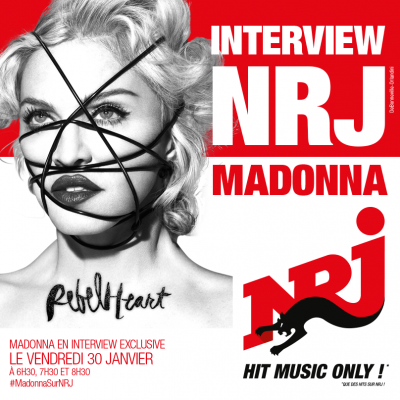 —
Update #1: Australia and Germany release date
Universal Music confirmed that Australia and Germany will be getting the album on March 6th!
—
The original article continues below:
Get ready, because Madonna is lauching the promotion for her new album "Rebel Heart" as soon as next week!
Various teasers are ready to be sent out and Madonna will be giving several interviews in the upcoming weeks.
Madonna should be starting the promo in New York and will continue with stops in Los Angeles, the UK (London), France (Paris) and possibly Germany (to be confirmed).
Two new tracks should also be revealed and available on iTunes in the first week of February.
If all goes as planned, the "Living for Love" video will be released a few days before the Grammy Awards performance.
Are you ready, because the hype is real?

Madame X is available in Box Set, CD, Vinyl and Cassette!
Get your copy HERE!
comments powered by

Disqus