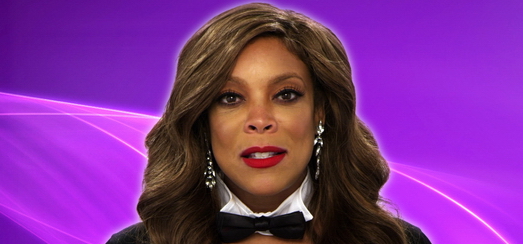 Wendy Williams, who has her own talk show in which she criticizes celebrities without doing any real research, gives her two cents on the recent Madonna comments made by Lady Gaga during her radio interview with Howard Stern.
Here's what she had to say…
Madonna has been throwing back-to-back shade at Gaga.
Like, "She's trying to take my style…"
If Wendy Williams did a bit of research, she would have known that Madonna never said such a thing.
In 2012, Madonna did say that "Born This Way" was reductive, but she also:
– reached out to Lady Gaga to perform together during her MDNA Tour at Yankee Stadium
– applauded Lady Gaga for supporting the gay community and her commitment to stop bullying during one of her Twitter Q&As
– said she was impressed by Lady Gaga and thought she was very talented.
A few months ago, Williams also said that Madonna was old and that she tries too hard, but she apparently forgot that.
Now she claims…
I'm team Madonna, because that was my era.
I like Gaga, but if I have to choose, I like Madonna better.
But in that particular fight, I think Gaga won.
Then she has some final "advice" for Madonna…
Madonna, stop arguing with these girls who are under you.
Not under, because they're beneath you, but under you, like they've come along after you.
You are the original.
Originals never bite back.
It's true what they say… everybody mentions Madonna when they need some publicity.
The video…

Madame X is available in Box Set, CD, Vinyl and Cassette!
Get your copy HERE!