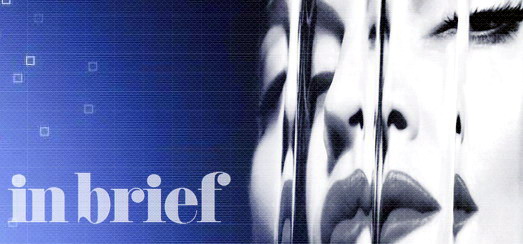 Kavinsky doesn't want to remix Madonna
French electro house artist, Kavinsky, apparently was asked to remix one of the songs off MDNA. Here's what he said on twitter…
sorry Madonna, i can't remix that track, it's pure crap.
New "Girl Gone Wild" video teaser
E! Entertainment stated in an official press release that the "Girl Gone Wild" video will be premiered on Tuesday, March 20th at 7:00 and 11:30 PM, confirming what we said earlier this week.
Have a look at the new teaser, courtesy of MadonnaScrapbook…
Girl Gone Wild US Promo CD
The one-track "Girl Gone Wild" US promo has surfaced.
It reads…
Girl Gone Wild (3:48)

Written by Madonna, Jenson Vaughan, Alessandro "Alle" Benassi & Marco "Benny" Benassi
Produced by Madonna, Marco "Benny" Benassi and Alessandro "Alle" Benassi
Mixed by Demacio "Demo" Castellon for the Demolition Crew

Benny & Alle Benassi appear on behalf of Spaceship Management and Ultra Empire.
Have a look…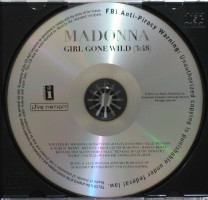 MDNA streaming
Wednesday 21 March will be the first time Madonna's new album MDNA will be streamed online.
Italian music site Cubo Musica will offer the stream for Telecom Italia members and MSN France will also join them!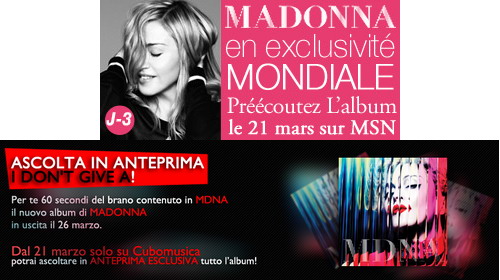 Evita & Dick Tracy releases on Blu-Ray
The 15th Anniversary Edition of Evita on Blu-Ray, initially planned for May 22nd, has been pushed back to June 19th, according to the 2012 Disney Catalog.
Another interesting title on the list is "Dick Tracy", currently planned for October.
This is the cover, which has been posted on Amazon…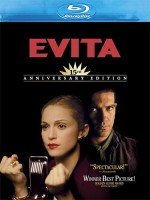 MDNA singles on the US charts
Madonna's 'Give Me All Your Luvin" is the number one song on this week's Billboard Dance/Club Play chart.
This is her 41st one, breaking once again her own record in the chart's history.
Girl Gone Wild, however, isn't doing great…
After only 2 weeks release, Madonna's "Girl Gone Wild" goes down from #106 to #125 in Billboard's single charts.
Please support the single and request it on US radio stations…
French Madonna World Tour Contest Ad
French Radio Station NRJ has a new ad for a contest featuring Madonna…
Album Redemption Info From Ticketmaster
Madonna.com posted the following…
Madonna fans! For those of you who purchased Madonna 2012 World Tour concert tickets from Ticketmaster North America, your order comes along with a copy of MDNA. Ticketmaster distributed an email message to Madonna ticket purchasers, with instructions on how to redeem their album (either in digital or physical format).

If you are a purchaser of tickets from Ticketmaster.com, and did not receive this message, please contact Ticketmaster Customer Service for assistance.
Guy Oseary added…
People that bought vip tickets in U.S. will also have a chance to win PIT tix. You should receive an email in the next few days.
More info HERE…
Madonna World Tour Rehearsals
After her Super Bowl performance, Madonna had a telephone interview on February 10th with Carson Daly on AMP Radio. During this she talked for the first time about slackliner Andy Lewis who also performed with Madonna at the Super Bowl and said they we're going to work it into World Tour shows.
On Facebook, Madonna posted some pictures from the rehearsals which include slacklining…
EPK for MDNA in the works
William Orbit revealed that they are shooting an EPK for MDNA!
filming an EPK for MDNA today. All the other contributors have done their bit so I can't not do it. Being up all night in the studio right before not the ideal, but i got tinted glasses
The content of an eletronic press kit (EPK) depends on the industry and target audience and might containt video interviews, high resolution pictures, promo videos, commercials and more…
Truth or Dare by Madonna frangrance
The "Truth or Dare by Madonna" fragrance is already available at Macy's.
Have a look…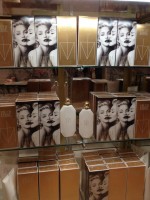 Marriage equality in Paris
On Valentine's Day, French "SOS homophobie" hit the streets in Paris for marriage equality. They then made this video on Madonna's "Give me all your Luvin'"…

Madame X is available in Box Set, CD, Vinyl and Cassette!
Get your copy HERE!