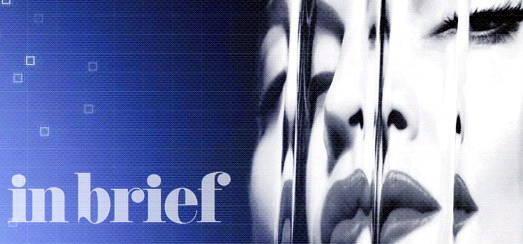 Masterpiece in the UK radio charts
Masterpiece is doing pretty well in the UK Radio Airplay Chart.
Oddly it's charted twice: at #30 by Madonna and at #31 by Abel Korzeniowski.
The song had 22.24m impacts with 272 plays!
More details at ukairplaychart.com
Evita to be released on Blu-Ray
It seems Evita will be released on Blu-Ray this May for the 15th Anniversary Edition.
Here is the info, but nothing has been confirmed yet..
Evita – 15th Anniversary Edition Blu-ray
UPC 786936823530
Retail $26.50
Available 22 May 2012
"Give me all your Luvin'" & "Girl Gone Wild" in the charts
After peaking at No. 10 (as her record-extending 38th Hot 100 top 10), the Material Girl's "Give Me All Your Luvin'," featuring Nicki Minaj and M.I.A., falls 58-86 in just its fifth week. (It's also peaked at Mainstream Top 40, dropping 28-36 after reaching No. 24).
"Girl Gone Wild," the second single from MDNA, due March 26, debuts on the Hot 100's Bubbling Under chart at No. 6 and Pop Digital Songs at No. 33 with 22,000 downloads sold.
Source: Billboard
Madonna World Tour Rehearsals
The Madonna World Tour rehearsals are intense!
Madonna posted some pictures on her Facebook: she cut her lip and has bruises on her ass and leg…
Also, have a look at one of the Madonna World Tour 2012 NYC rehearsal laminates…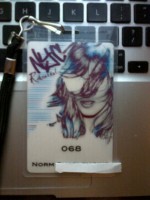 For Madonna World Tour concert tickets, click here!
MDNA TV Pre-Order ad
The first MDNA TV pre-order advertisement has been broadcasted in the UK.
Have a look…
New MDNA Promo Picture by Alas & Piggott
In case you haven't seen it yet, the exclusive interview with Gorden Smart in "The Sun" featured an incredible new Madonna promo image, by Mert Alas and Marcus Piggott for MDNA.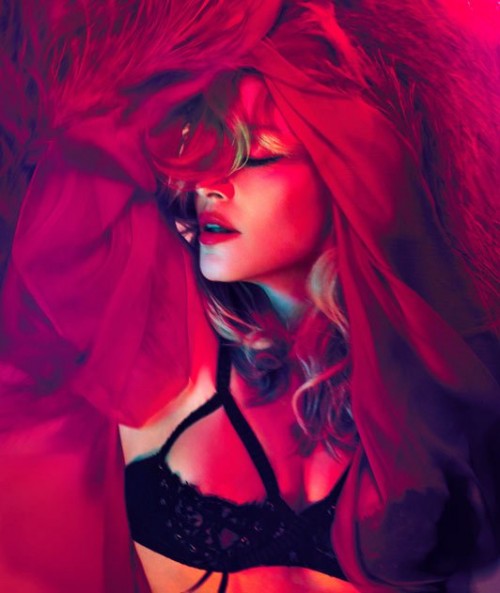 MDNA Release Party in Chicago
On Sunday March 25th, the official MDNA record release party in Chicago will be held by "Pop On And On" at borderline MUSIC on Sunday, March 25!
The event will start at 8pm and run all night with a midnight selling of the new Madonna album MDNA. All Madonna music, all night including a proper play of MDNA from start to finish, tons of Madonna give-a-ways, and cocktails for those of legal age!
For more information please visit poponandon.com and don't forget to RSVP on the Facebook Event Page!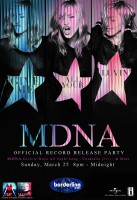 MDNA Release Party in London
Last year Madonna Fan Party held the "Madonna's London Birthday Party" and they're back!
This year, on Saturday 31st March 2012, the 18th London Madonna Party in honor of the release of "MDNA" will be held at G-A-Y Late Bar from 2pm to 11pm.
Entry is free and you can expect to see over 8 hours of Madonna videos including her hits, some rarities, remix videos including many exclusive to Madonna Fan Party UK and live performance clips from every tour and various TV shows stretching the length and breadth of Madonna's career. The playlist is built on suggestions from fans who can request the videos they want to see.
For more information please visit Madonna Fan Party and don't forget to RSVP on the Facebook Event Page!
Have a look at the flyer…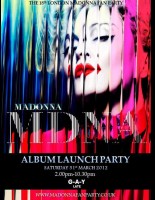 The Truth or Dare Fragrance Collection
"Truth or Dare by Madonna" is already available for pre-order at Macy's online store!
Madonna Truth or Dare Shower Gel, 6.7 oz ($24.00)
Madonna Truth or Dare Body Lotion, 6.7 oz ($28.00)
Madonna Truth or Dare Eau de Parfum, 1.7 oz ($55.00)
Madonna Truth or Dare Eau de Parfum, 2.5 oz ($68.00)
Don't forget to like and follow the official "Truth or Dare by Madonna" Facebook and Twitter!
If you pre-order a large spray from the "Truth or Dare by Madonna" fragrance collection, you also receive a free Tote bag!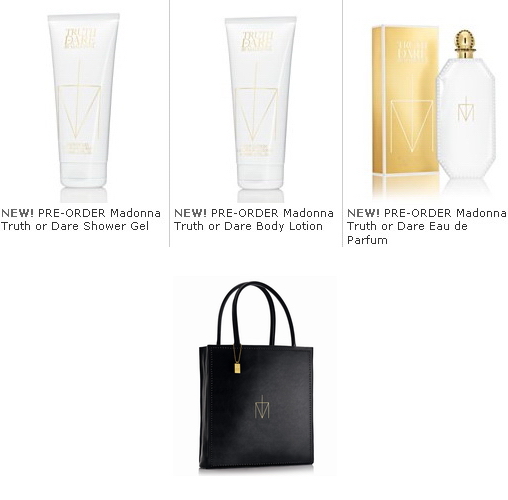 Also, have a look at the "Truth or Dare by Madonna" promo candle posted by Jeremy Mark, the deputy editor of Heat Magazine…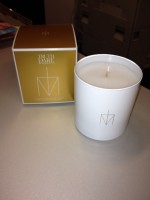 What does The Truth or Dare Fragrance smell like?
MTV Style received a sample and asked various people around their office what they thought it smelled like and what kind of woman it brought to mind…
Tamar, managing editor…
This smells like an older woman lying around on a fainting couch.
She's wearing a pink robe and fluffy slippers, and she doesn't work.
Lauren, production assistant…
It smells like you're on your way to grandmahood, like you're not quite there, but there's a hint that you're heading in the right direction.
Matt, editorial assistant…
This is a well-dressed, older, highbrow woman. It smells like Meryl Streep
Brenna, writer/editor…
This is a woman who goes to antique shows at The Armory and wears glasses with a chain. It's Anna Wintour.
Nate, video producer and editor…
There's a patchouliness…but it makes me think of food and grandma. But not Chanel grandma, more like Pennsylvania grandma. This is Paula Deen.
Read more at MTV Style

Madame X is available in Box Set, CD, Vinyl and Cassette!
Get your copy HERE!