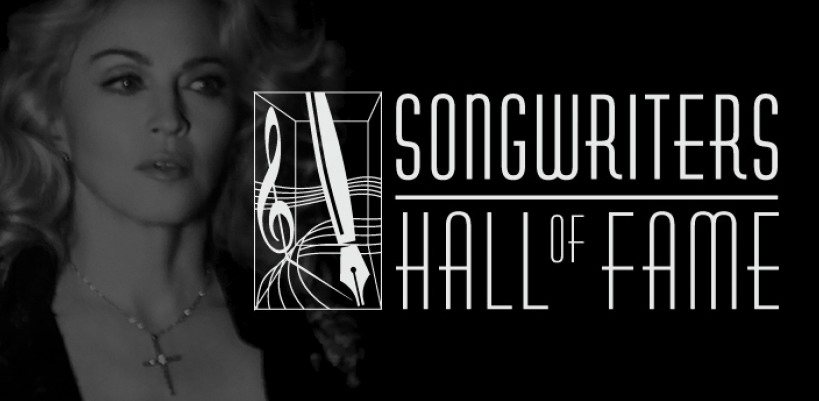 While Lady Gaga implied Madonna didn't write her own songs in a recent interview, Madonna just got nominated for the Songwriters Hall of Fame.
Madonna could never have become a music icon without songs, and she wrote and produced most of them with estimable collaborators like Steve Bray, Patrick Leonard, Shep Pettibone, Mirwais Ahmadzaï, Rick Nowels, Nate Hills, Justin Timberlake and William Orbit—with whom she wrote the GRAMMY-winning "Beautiful Stranger" for the 1999 film Austin Powers: The Spy Who Shagged Me. Other hits written or co-written by Madonna have become pop classics and include "Into the Groove," "Papa Don't Preach," "Like a Prayer," "Vogue," "Frozen," "Music," "Hung Up" and "4 Minutes." With themes spanning everything from love and relationships to sexuality and AIDS, the Rock and Roll Hall of Fame inductee has been recognized by Rolling Stone as "an exemplary songwriter with a gift for hooks and indelible lyrics."
Key songs in the Madonna catalog include: * Everybody * Into The Groove * Like A Prayer * Material Girl * Vogue
The Songwriters Hall gave The Associated Press the list of nominees Thursday, a day ahead of its official announcement. Other nominees that could be inducted next year are George Michael, Madonna, Bryan Adams, Vince Gill, Babyface, Max Martin, Kool & the Gang and more.
Eligible members can vote for three non-performing songwriters and two performing songwriters until Dec. 16. Five songwriters, or songwriting groups, will be officially inducted at a gala in New York on June 15, 2017.
Other performing nominees include Cat Stevens, Sly Stone, Chicago, Gloria Estefan, Jeff Lynne and David Gates. Non-performing nominees are Kenny Nolan, Randy Goodrum, Tony Macaulay, William "Mickey" Stevenson, Allee Willis, Maury Yeston, Paul Overstreet and the songwriting duos Jimmy Jam and Terry Lewis, Dan Penn and Spooner Oldham, and Steve Barri and the late P.F. Sloan, who died last year.
Songwriters are eligible for induction after writing hit songs for at least 20 years. Jay Z, who released his debut album, "Reasonable Doubt," in 1996, has launched multiple hits in the last two decades, from "Big Pimpin'" to "Empire State of Mind."

Madame X is available in Box Set, CD, Vinyl and Cassette!
Get your copy HERE!
comments powered by

Disqus