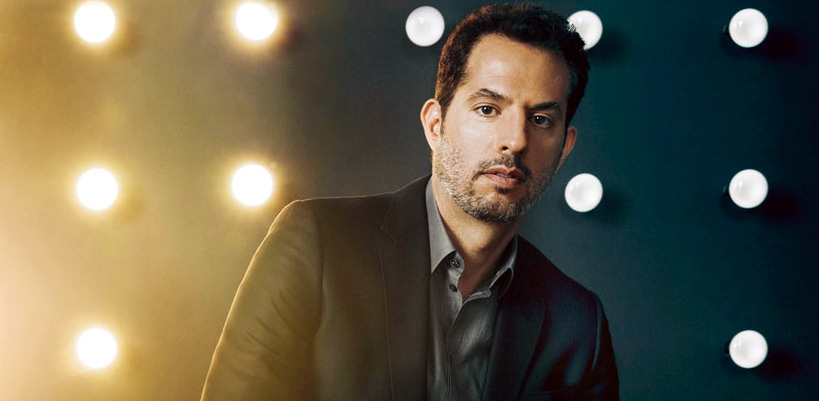 Madonna's surprise pre-release of six songs from her upcoming album Rebel Heart on Dec. 20 was a hard-fought victory: the result of two sleepless nights to combat the widespread leaks of more than a dozen unfinished demos just three days prior. And it almost didn't happen.
After the initial demos got out, which lead to the release of the "Rebel Heart" EP on iTunes, 14 more tracks from the sessions leaked.
Below is an excerpt of Billboard's conversation with Madonna's manager Guy Oseary last Tuesday (Dec. 23), including a detailed account of how Madonna and her team sprang into action to respond to the leaks.
Billboard: It's been six days since the leaks started spreading. Have you slept yet?

Guy Oseary: Last night I got some sleep. This ride was crazy. And what a crazy year. It's been big.

Billboard: So what happened, exactly?

Guy Oseary: I mean look, our music was stolen. And now it's an ongoing investigation, so we're taking it very, very seriously. Two songs came out a few weeks ago, and we were able to contain it. We did what we could to contain it. It's hard to contain a leak online. And then it was Tuesday, last Tuesday — it feels like a year ago — but it was last Tuesday when I started seeing messages going a lot of the songs are leaking. [We were] trying to pull down as many leaks as we could, and then it got to Wednesday morning it was just unstoppable. It was all out there. You could not seal this leak. So, Madonna was pretty adamant that we should go immediately, that we should put out as much of the finished music as we could. And there was a lot of talk about the many reasons why it didn't make sense – there was just a lot of chatter of having to hurry and all of the many, many reasons why it made no sense. But she was adamant that she didn't want people to think those were the finished tracks. And she was devastated — I mean, devastated and sickened that someone would do this to her and not allow her the chance to share the finished product with people.

We were thinking about going with "Living For Love," as you saw, as a Valentine's Day song, and the album at the end of April. We're talking all of April, so that's four-and-a-half months early. You always hear about one week early, two weeks early… but this is crazy. So, [Interscope vice chairman] Steve Berman was really helpful, and he also knew all the many reasons why it may not make sense to do it. But he supported Madonna to do it and rallied all the troops together to pull this off. And then Robert Kondrk at Apple really helped us push this through.

Billboard: When did you know you were good to go with the iTunes upload?

Guy Oseary: We didn't know until Friday night, 11:30 her time and 8:30 my time, that it would even work. There was a chance that technically it was not possible because it was so last-minute. Normally it would be the end of the world, but because iTunes was shutting down we were told that it would either go live at 11:30 East Coast time or January 5. We didn't know, so we get this phone call at 8:30 at night saying, "we are good." She was saying her prayers, we were all just hoping.

When I got the message that [the release was working], it started happening slowly and surely. Then it finally rolled out around the world, and it took a full day, until Sunday, for the album to register. On Saturday, six songs were in the top 10 almost in every country around the world. On Sunday, when the album finally registered, it was number one in almost every country, along with the six songs. It was an exciting ride. We all wish the hacking or stealing of the music never happened, but we're really grateful that everyone wanted the music to be heard. If people knew what had to happen from Wednesday to get it it up for Friday, it was a circus show.

Billboard: Now that you've pulled off this feat, and moved up the album timeline by nearly two months, what's next?

Guy Oseary: We have a video shoot at some point, things to go do, now we've gotta figure it out what happens next. She really wants to support this, and wants to make sure that — because it was so far out, we have to regroup. She did one or two interviews… there was no time to explain. I've learned a lot over the last few years, and it was important that the few songs we did release be understood because it was so rushed.

Billboard: How is this being handled legally? Do you have any idea of the source?

Guy Oseary: We're talking about a criminal. It was photos, videos, anything that feels like it shouldn't be out there. She was posting them [on Instagram] saying, "Hey, I'm seeing this for the first time. Nice, thanks a lot." You know, this is new days, we've learned a lot, we understand where the holes were. And we're doing all of it. It's real. It's real stuff. A lot of pain, you know, seeing a lot of your private work just being thrown out there to the universe because someone can steal it and do that.

Billboard: Was this a case of a fan feeling like they were "gifting" this unreleased material?

Guy Oseary: They weren't gifting people. I don't want to get too into it, but it will all be revealed at some point.
Source: Billboard.com

Madame X is available in Box Set, CD, Vinyl and Cassette!
Get your copy HERE!
comments powered by

Disqus