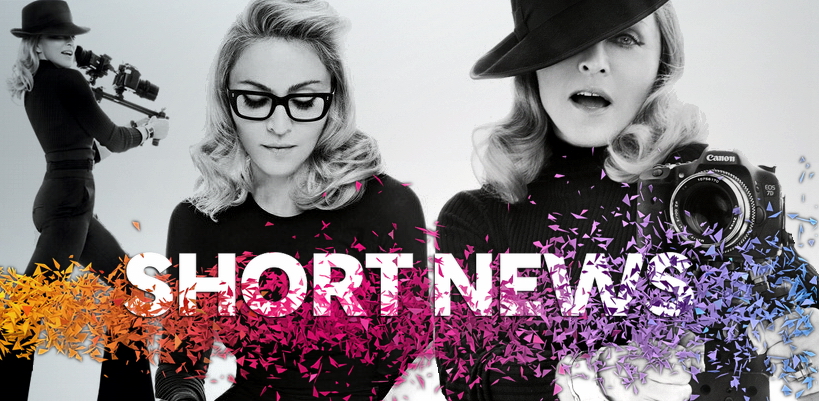 Madonna Returns To The Top Of The Charts Around The World
Madonna is currently #1 in 36 countries around the world with the release of six songs from her forthcoming album Rebel Heart. In virtually every country the songs were released, they held six of the ten slots on the Top 10 iTunes chart.
In seven of those countries, she had multiple No. 1's. The single Living for Love is currently No. 1 in 20 countries.
The six songs – Living For Love, Devil Pray, Ghosttown, Unapologetic Bitch, Illuminati and Bitch I'm Madonna (featuring Nicki Minaj) – are available here: http://smarturl.it/RebelHeart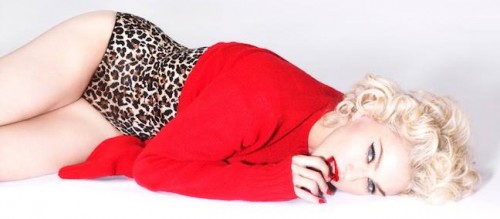 Madonna and Ariana Grande's little exchange on Twitter
Ariana Grande thanked Madonna on Twitter for the six tracks of the upcoming album "Rebel Heart"…
To which Madonna replied…
Charlie Hides – Living For Love (Madonna's Christmas Present)
One Direction wants to work with Madonna
Swedish Fantastiska Farao interviewed One Direction for NRJ Sweden and asked them who they wanted to duet with…
Fantastiska Farao: If you can choose any super famous female artist to do a duet with, who would you choose?
Harry Styles: Madonna
He then went on telling them they should stay away from Madonna at all cost because she's crazy about young boys.
The Madonna question starts around the 3min20 mark…
Charlie Hides' latest video: "Get Well Soon Cher (Madonna's Got Leakage)"
Simon Cowell: I like Madonna's breasts
A few weeks ago, Simon Cowell confirmed that Madonna wouldn't be performing at the X Factor final.
The past few days stories reported that Madonna snubbed his invitation.
Simon Cowell told Digital Spy…
I don't actually call her every week saying 'Do you want to come on the show?'
I just said if she wanted to, we'd love to have her on. But there's no snub. I just don't think she's promoting at the moment.
He also told the Sun…
But I liked her photoshoot. Great breasts!
Barbra Streisand on Instagram
@Madonna came to visit on the set of "Nuts" – #1987
Bollywood actress Sushmita Sen calls pop diva Madonna her style icon
The former Miss Universe was the showstopper for designer Namrata Joshipura at the Blender's Pride fashion tour in Kolkata.
She said…
I love Madonna. She is my icon as I feel her music is her style quotient.
James Franco sings "Like a Virgin"
Ricky Gervais vogues with Jimmy Fallon
Madonna has been ordered to sit for a deposition
Madonna has been ordered to sit for a deposition in the lawsuit brought against her by beauty brand Hard Candy.
The 'Music' singer is being sued by beauty firm Hard Candy for allegedly stealing their name for her fitness brand and will now be filmed answering questions from a lawyer as part of the case.
However, judge John O'Sullivan, in making the ruling, also stated the 56-year-old star can only answer questions pertaining to the lawsuit.
The ruling, as obtained by RadarOnline.com, stated: "In the event that Hard Candy's counsel asks any further questions beyond the scope of permissible discovery during any future depositions, Defendant's counsel is instructed to object that the question goes beyond the scope, permit the witness to answer the question, and file a motion with the Court if Sanctions are appropriate."
It was also ruled that Madonna and Live Nation LLC must turn over any licensing agreements in which merchandise is sold in Florida.
The Florida-based cosmetics company accused the 'Material Girl' singer of trademark infringement and unfair competition in their lawsuit.
The case claims Madonna began selling her goods under the Hard Candy name in 2011 despite a previous rejection from the U.S. Patent and Trademark Office.
Hard Candy are seeking financial damages and for Madonna to stop using their name completely.

Madame X is available in Box Set, CD, Vinyl and Cassette!
Get your copy HERE!
comments powered by

Disqus