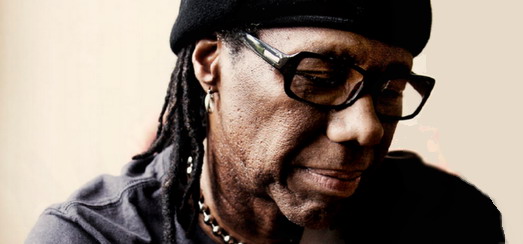 After a teasing tweet earlier today, Nile Rodgers confirms that he's currently not collaborating with Madonna!
@NileRodgers: View from the Madonna Bedroom at my studio this morning. Have a great weekend EVERYBODY!

@andreas73: Could it be a collaboration or just what he calls the bedroom?
@NileRodgers: RIGHT. I've called it that since '84!

@Lorena_MDNA: Then not a collaboration?
@NileRodgers: No collaboration. Most of my morning pics I take from MY bedroom.
—
The original article continues below:
Once again, Nile Rodgers said he wanted to work with Madonna, only he's being more specific about which producer he'd like to work with.
He told the Digital Spy at The Ivor Novello Awards…
Avicii and I talked last week and we've planned to get together and write some songs in a couple of weeks.
I'm heading off to LA right after this to work with Pharrell – and Avicii lives in LA now – so I was hoping we could do it this weekend.
When asked if he'd like to join the ongoing sessions with Madonna and Avicii he replied…
Of course! C'mon, of course
In the past, Rodgers expressed his desire to work with Madonna during an interview with Metro and Rolling Stone.

Madame X is available in Box Set, CD, Vinyl and Cassette!
Get your copy HERE!