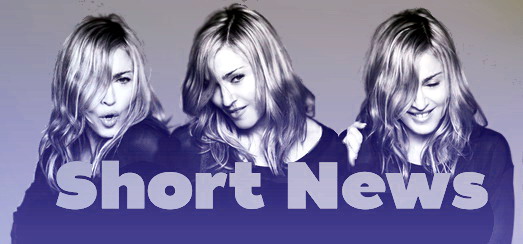 "I'm a Sinner" & Some Girls Instrumentals
William Orbit released three different instrumental versions of the song "I'm a Sinner" off Madonna's MDNA album.
Check it out…
(Thanks @RicardoKowalski)
Rita Ora couldn't speak when she met Madonna
Rita Ora told the Daily Star about her first time meeting Madonna…
Same goes for Madonna for having incredible confidence – I couldn't speak when I met her. I love women who are proud of who they are.
Wendy Williams sticks up for Madonna
Gossip talk show host Wendy Williams, keeps changing her mind when it comes to Madonna. One days she calls Madonna old and stupid, another day it's "she tries too hard" and sometimes she sticks up for her.
Here's what he had to say about Madonna's almost-nude MET Gala selfie-joke…
Madonna posted a selfie showing what she'd like to have worn to the Met Gala this year…which is nothing?
I've got to give it up to Madge: Her body looks amazing!
Billboard Most Anticipated in-the-works album poll
Billboard is asking its readers what their most antipicated in-the-works album is.
Go ahead and vote for Madonna HERE!
24 years ago, Madonna struck a pose at No. 1
On May 19th 1990, Madonna had been inspired by dancers/choreographers Jose and Luis Xtravaganza from the Harlem "House Ball" community, who introduced "vogue"-ing to her at the New York club Sound Factory. Twenty-four years ago today, her song "Vogue," with its iconic back-and-white video, struck a pose atop the Billboard Hot 100 for the first of three weeks.
Katy Perry performs Vogue
Katy Perry kicked off her "Prismatic World Tour" in Belfast on May 7th and included a mashup of her own song "International Smile" with Madonna's "Vogue".
Check it out…
Glee covers Madonna's "Lucky Star"
For the promotion of the upcoming episode of "Glee", which features a cover of Madonna's "Lucky Star" (LISTEN), Chris Colfer gave a quick Q&A to Billboard magazine…
Billboard: You've done Madonna before to much fanfare. Is this a favorite track?
Chris Colfer: It definitely is one of my favorites. I'm a big Madonna fan. It was a win-win. I was really happy with June and my version. I convinced her if the song is successful we could go on the road together.

Billboard: An all-Madonna revue, perhaps?
Chris Colfer: I think that's a great idea, and I don't know who wouldn't buy tickets to that. I'm for it. If June's and my version of "Lucky Star" plays at one gay club, we've made it.
Avril Lavigne wearing Madonna T-shirt
Avril Lavigne is currently on tour in South America and had a few meet and greets with her fans. Important details: they weren't allowed to touch her and had to pay 800 Brazilian Real (258€ / £212 / $358)
At least she did it in style, wearing a Madonna T-shirt…
New Material Girl Madonna Graphic Tees
The Material Girl clothing line released a few new graphic tees.
Check them out and get them HERE!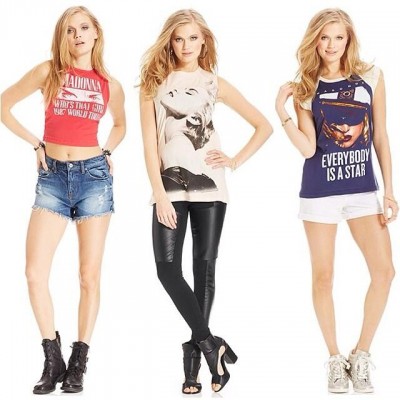 Madonna "Like a Virgin" Cover by Caught a Ghost

Madame X is available in Box Set, CD, Vinyl and Cassette!
Get your copy HERE!