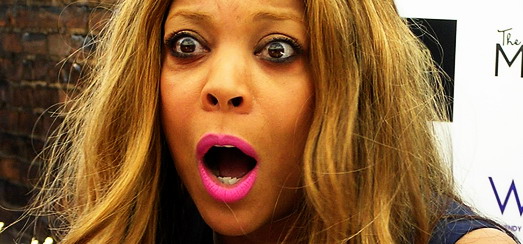 Four days have passed since Madonna posted a picture of her son Rocco on Instagram with the hashtag "#disnigga", but the press is still having a field day.
Wendy Williams talked about it on her talk show and started crying. Not because she likes Madonna – we all know she likes bashing her – but because it reminded her of her own relationship with her son, who apparently hates her.
After this short moment of self-pity, she went back to her old habits and started name-calling Madonna… again.
Here's a transcript by Madonnarama…
You need to sit your old, wrinkled behind, desperate for attention down.
Sit down!
Madonna has done a lot of desperate things, but this is absolutely desperate.
No, Madonna isn't a racist. She's got two black children that she adopted.
I don't think she's racist at all, but I think you're stupid.
I don't think she's racist, but I do think she's less than smart.
I would never use whatever word that would offend. You just don't do it, dumb Madonna.
You don't do that.
It starts around the 8min40 mark…

Madame X is available in Box Set, CD, Vinyl and Cassette!
Get your copy HERE!