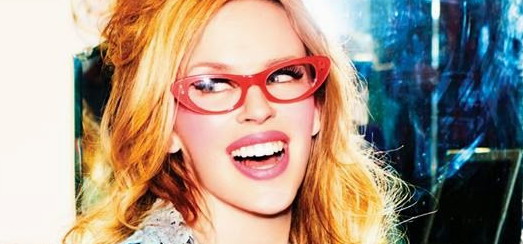 In a recent AskMeAnything on Reddit, Kylie Minogue was asked once again about a duet with Madonna…
Question: When is the damn Madonna/Kylie duet going to happen?!?
Kylie Minogue: Good question. Who knows. Of course I would love to duet with the icon herself. Let's see what happens.
It's not the first time Kylie Minogue has mentioned Madonna.
In a promo interview for her latest album with the Huffington Post…
Huffington Post: Over the years you've worked with some great artists and songwriters. Is there anyone left on your wishlist?
Kylie Minogue: So many!

Huffington Post: What about Madonna?
Kylie Minogue: Of course! That would be incredible! It's like maybe the world would stop mid orbit! Yeah, it would be incredible. I don't know if it would ever happen. Maybe it's something that will live in our imagination.
Interview with LOOK magazine…
(I also admire) Madonna.
She is still the Madonna she was when she was 17;
She's never going to be anyone else.
She's amazing.
Watch What Happens Live with Andy Cohen…
She was a massive inspiration, still is…

My favourite Madonna song? So many, but I'm particularly fond of Borderline.

I only met her twice, but we have a few friends in common, so I kind of feel like I know her. Well, we all feel like we know her a little bit, because she's an icon, but I can't say that I do know her.

Madame X is available in Box Set, CD, Vinyl and Cassette!
Get your copy HERE!