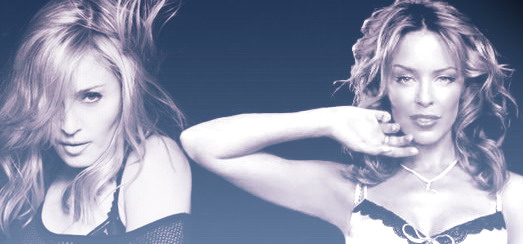 Kylie Minogue stopped by on Andy Cohen's Bravo show "Watch What Happens Live" this week. One of the callers asked her if she's tired of people asking her questions about Madonna and what her favourite Madonna song is…
No, I don't get tired of it, but I always have the same answer: that she was a massive inspiration, still is…

My favourite Madonna song? So many, but I'm particularly fond of Borderline.

I only met her twice, but we have a few friends in common, so I kind of feel like I know her. Well, we all feel like we know her a little bit, because she's an icon, but I can't say that I do know her.

Madame X is available in Box Set, CD, Vinyl and Cassette!
Get your copy HERE!