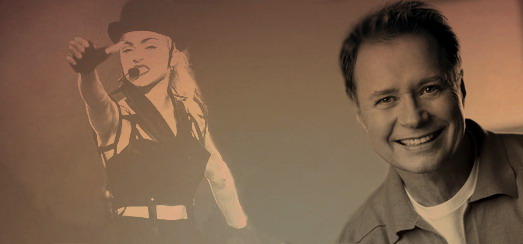 For the promo of his latest documentary The Man Behind the Throne, choreographer Vincent Paterson, who worked with Madonna on the Blond Ambition Tour, sat down with Jerry Nun from the Windy City Times.
Here's what he had to say…
Windy City Times: What do you think of Madonna and her tours now?

Vincent Paterson: Look: Madonna is an amazing artist. She's incredible. Personally, I thought she was a vanguard for women, opening up doors for them all the time, when she got into her fifties I thought she would understand that women are valuable as mature women. Sometimes she plays to a younger audience only. That is a selfish desire. I wish she would be a little mature in the work that she does. I love the fact that she directed the film and she did a gorgeous job directing it a couple of years ago. The tours are spectacular and she has always been at the forefront of that.

I prefer the work from before, personally.

Madame X is available in Box Set, CD, Vinyl and Cassette!
Get your copy HERE!