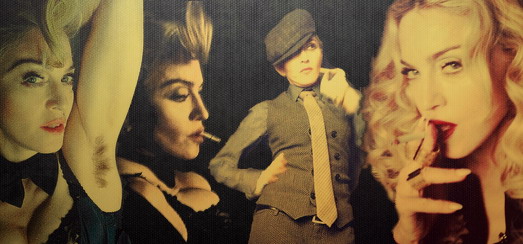 For the past months, Madonna has been posting candid selfies on Instagram, including one where she flaunts her (fake) hairy armpit.
Madonnarama can confirm that all those shots were taken behind the scenes at the same photoshoot for a coming issue of L'Uomo Vogue.
We can also reveal that Madonna's longtime friend and collaborator Tom Munro was the photographer and that the styling was done by Oscar-nominated costume designer and Madonna's long term stylist, Arianne Phillips.
With looks ranging from boyish to sexy femme fatale, the shoot was first intended for the #ArtForFreedom project, but will probably also be used for the promotion of the upcoming album.
Stay tuned for more details on the upcoming album (HERE) and L'Uomo Vogue!

Madame X is available in Box Set, CD, Vinyl and Cassette!
Get your copy HERE!