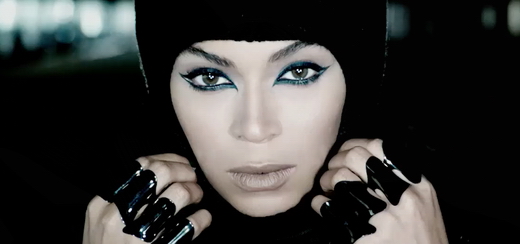 When Beyoncé suprised her fans by releasing a new self-titled album on iTunes, a 14-track set is described as a "visual album", the video for "Haunted" was labeled as a tribute to Madonna.
On Saturday, she attended a screening of this visual album at the School of Visual Arts in New York where she answered a few fans' questions.
Asked how she did it to keep it all a secret, she thanked her own team and mentioned Madonna.
Here's a transcript by Madonnarama…
I started my own company. When I decided to manage myself, it was important that I didn't go to some big management company.
I felt like I wanted follow the footsteps of Madonna and be a powerhouse and have my own empire and show other women when you get to this point in your career, you don't have to go sign with someone else and share your money and your success, you do it yourself.
It starts around the 4-minute mark…

Madame X is available in Box Set, CD, Vinyl and Cassette!
Get your copy HERE!