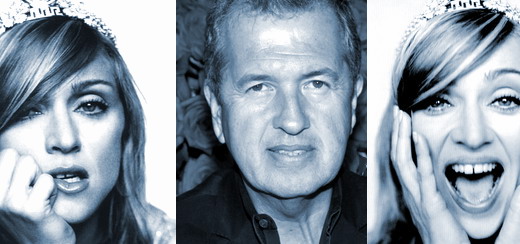 Fashion photographer Mario Testino opened up to The Wall Street Journal about how life is like a boomerang and where he goes to get away from it all.
At 58-year-old, the Peruvian photographer whose work regularly appears in Vanity Fair and Vogue, took pictures of Madonna, Kate Moss, Brad Pitt, Angelina Jolie, Bruce Willis throuhought his career.
He said to the WSJ…
I've had a few lucky breaks. One of them was Madonna asking me to photograph her for Versace…. She spoke with a hairdresser who I work with a lot, called Orlando Pita, and asked him if he could introduce us. We spoke on the phone and she arrived to see me at the Chateau Marmont driving herself in a convertible car. I was so shocked when I saw her. I imagined her arriving with security.

Madame X is available in Box Set, CD, Vinyl and Cassette!
Get your copy HERE!