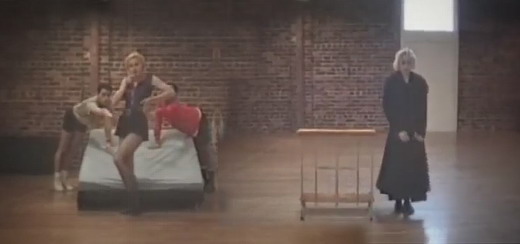 Last week, we posted an article on the new "The Man Behind the Throne" documentary directed by Kersti Grunditz about choreographer Vincent Paterson featuring some never-before seen rehearsal footage of the "Keep it Together" performance from the Blond Ambition Tour.
More footage, including the "Like a Virgin" and "Oh Father" rehearsals from Vincent's personal collection. The video also features an interview with Joe Pytka, the director from Madonna's Pepsi commercial.
About the iconic "Express Yourself" crotch grab, Vincent Paterson recalls saying…
Well honey, grab your crotch, because you've got bigger balls than mostly everybody in this room. So go ahead and grab them!
Download and/or watch…
If you're from Canada, you can watch the whole thing at CBC.ca.
More info at www.themanbehindthethrone.com and like it on www.facebook.com/themanbehindthethrone

Madame X is available in Box Set, CD, Vinyl and Cassette!
Get your copy HERE!