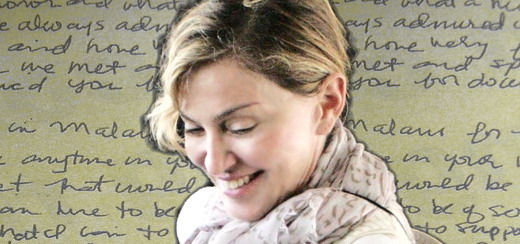 After Madonna, her charity Raising Malawi and the global nonprofit buildOn announced the completion of 10 schools in Malawi earlier this year, Malawi education authorities denied this claim.
In 2011, Madonna and her foundation "Raising Malawi" decided to discontinue plans for the Raising Malawi Academy for Girls, as it was originally conceived. The board of directors had been replaced by a caretaker board that included Madonna and her manager, after it was revealed that the charity's board of directors had allegedly squandered £2.4m on excessive salaries, free housing and chauffeur driven cars.
Malawi President Joyce Banda's sister, Anjimile Ntila-Oponyo, was the director of that project.
Trevor Neilson, President of the Global Philanthropy Group, which manages Madonna's charity work, said…
Madonna has no problem with the President of this country. But Anjimile Oponyo, who is the sister to the President, is demanding money and matters are in court. Her contract was terminated as head of Madonna's girls' school project in Malawi.

She is now using her position [as Principal Secretary] in the Education Ministry to create trouble for Madonna. She is using her office to avenge on her personal grudge with Madonna and pursue her personal financial interest. We are surprised that she is doing that.

If the Education Ministry sees it as their job to create problems instead of creating a good relationship, it's very surprising.

Madonna can continue her work here [even] if the politicians don't want to welcome her because her work is all about the children who are here. The politicians can stay. Even donors are also surprised that government is treating Madonna like this when she is the biggest private donor in the country.
Education Minister Eunice Kazembe, who slammed Madonna for lying about the 10 school-building claim, said in an interview on Saturday…
We didn't know that she was coming. There is absolutely no communication in the ministry telling us that she was coming and that she would be visiting some schools. The protocol is wrong; otherwise we have no problem with Madonna.

Who are we to refuse when somebody says 'I want to help you.' We have so many problems in the education ministry where we need support. It would be madness to refuse to get support. Next time they should communicate to us.
On reports that Madonna requested to meet the President and whether the request had been granted, Neilson said Madonna did not request to meet Banda…
Madonna didn't request to meet the President. We read in the media that Madonna had snubbed the President. After hearing about that, Madonna was shocked and felt very bad about it. She then wrote in her own handwriting to the President telling her how much she likes her and what she is doing. She told the President that should there be a need to meet, Madonna would be happy to meet her.
Presidential press secretary Steven Nhlane on Wednesday said Banda received a letter from Madonna requesting to meet her but said he did not know Banda's position on whether she would grant Madonna an audience.
Here is the alleged handwritten letter Madonna sent to Joyce Banda, Malawi's President…
Dear Joyce,

First and foremost let me congratulate you on your new position … in Malawi! What an honor and what a huge responsibility! I have always admired your strength and courage and have very fond memories of when we met and spoke and we interviewed you for documentary […] as you know I am in Malawi for the week. If you have any time in your very busy schedule to meet that would be great. If not just know I am here to be of service and continue to do what I can to support the children in Malawi! If there is a project you can think of that we can join efforts on let me know! I wish you the very Best!!!

Madonna

Best of luck to you!
Warm regards and great respect.

Madame X is available in Box Set, CD, Vinyl and Cassette!
Get your copy HERE!