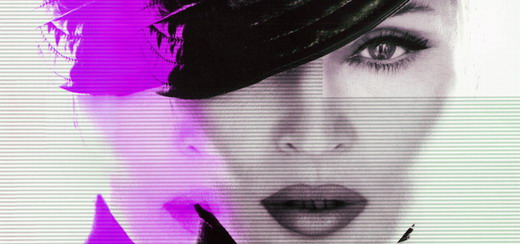 Quentin Tarantino said no to Madonna
When French magazine Studio Ciné Live asked Quentin Tarantino what he hasn't done yet and what he would like to do, he said…
I don't know. I've been aksed to direct commercials and music videos, Madonna and Jay Z wanted me to direct their videos, but I refused. I'm not interested, just as I'm not interested in commercials. If it's not to make movies, I don't want to be on set.
Prince is still holding a grudge against Madonna
In his latest interview for Billboard Magazine, Prince talks about his albums with Warner Bros. record and took the opportunity to dish on Madonna…
Further talk about music ownership gets Prince riled up — and rightfully so — over the latter part of his Warner Bros. record label era. He feels his later releases were commercially unsuccessful because Warner mis-marketed them. And so he began to crank out album after album to complete his contractual obligations and set himself free as an artist.

"It was also about Madonna," he says. "She was getting paid, but at the time we were selling more records and selling out concerts on multiple nights." (As a refresher, Madonna's Maverick Records was distributed by Warner Bros. She famously ditched the label for Live Nation in 2007.)
Source: Zap2it
MDNA Tour dancers shot by Tom Munro
MDNA Tour dancers Brahim Zaibat and Speedylegz are featured with model Caroline Trentini in the February issue of W Magazine. The photoshoot was shot by Tom Munro and styled by Giovanna Battaglia.
Thanks Brencer
DJ Alesso on Madonna
Until mid-2012, the name DJ Alesso was not a very familiar one. But then, it all changed overnight when Madonna, not only toured with him on her latest MDNA Tour, but also named him, 'The next big thing'.
With the Queen of Pop endorsing your work, anyone would feel the pressure, but DJ Alesso says…
I don't want to hold any flag.
I'm glad that Madonna has called me a rising star, but I don't feel like I'm holding any responsibility.
I just try to do my thing and the only responsibility I hold is that of making good music.
Hard Candy Fitness Is Going To Make Rome Sweat!
Hard Candy Fitness is coming to Italy!
This first location in Rome is a stunning 13,000 square feet space located in the heart of Rome's historic center. The three story, amenity-packed club will include studios for yoga, group cycling, and group fitness, where the brand's exclusive Addicted to Sweat programs will be featured.
A full selection of traditional group fitness classes will also be offered, along with designated spaces for functional and personal training, and an espresso bar. Get ready to sweat, Rome!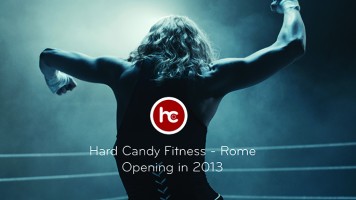 Madonna and Marlon Brando Estate Settle Lawsuit Over 'Vogue'
Madonna is about to resolve litigation with Marlon Brando's estate over using the late actor's image when she performs the song "Vogue" in concert.
The lyrics to the song list out many celebrities ("Greta Garbo, and Monroe / Dietrich and DiMaggio …") and Madonna has made it a habit to use images of dead celebrities in her set dressing.
But to do so, she arguably needs permission from the estates, and two lawsuits were filed last year over her alleged failure to get it.
CMG Worldwide, an Indiana-based firm that manages the intellectual property rights of many dead stars, sued first, looking to protect Madonna. CMG was in charge of clearing rights for Bhakti Touring Inc, which represented Madonna when she went out on her MDNA world tour after last year's Super Bowl halftime performance.
Madonna was to pay $5,000 each to the estates of James Dean, Jean Harlow, Ginger Rogers, etc., and CMG thought it had agreed to a likewise deal with reps for the Brando estate. But according to a suit filed in September, Brando's licensing reps increased their demands to $20,000, which represented a problem since it meant that Madonna would then have to also pay $20,000 to each of the other dead celebs thanks to "most favored nation" contractual clauses. It might have made "Vogue" too costly to be performed as intended.
CMG sued, seeking a declaration that Brando's estate and its agents be prevented from bringing any lawsuits against CMG, Bakhti and Madonna for violations of Brando's intellectual property. The plaintiff claimed to have a valid and enforceable contract.
The Brando estate nevertheless returned fire with its own lawsuit against Madonna in October, accusing her of having "intentionally, negligently, and/or willingly used the Brando IP Assets for the purposes of attracting attention to the Tour, to the individual concerts and to the song 'Vogue' itself and for the purpose of enhancing the advertising and marketing thereof."
Suing for misappropriation of publicity rights and trademarks, the Brando estate sought $100,000 for each nonwillful use and $1 million for each willful use.
The parties have informed the court that they had reached a settlement in principle but need time to execute the settlement agreement. Terms haven't yet been revealed. The Brando estate is known for its litigiousness in protecting rights, suing in the past over such allegedly exploitive items as motorcycle boots and sofas. The actor, who died in 2004, won Oscars for On the Waterfront and The Godfather and also starred in such films as A Streetcar Named Desire, The Wild One and Last Tango in Paris.
Source: Hollywood Reporter
Carly Rae Jepsen would grovel if she met Madonna
The 27-year-old shot to fame with smash hit Call Me Maybe and is currently signed to School Boy Records label.
Jepsen might close friends with teenage heartthrob Justin Bieber but she hopes to widen her circle of celebrity acquaintances even further.
She told British magazine Star…
I would love to meet Robyn and geek out,
And if I met Madonna, I would grovel and kiss her hand.
Ultimate Top 10: Madonna's No. 1 status is written in her MDNA
Madonna, $144 million.

The queen of reinvention had the highest-grossing tour worldwide (MDNA) with $296.1 million, so it's no surprise that she was tops in North America too, thanks to $133.7 million from 45 shows in 31 cities. Like other 1970s and '80s acts that made the Top 10, a much smaller share of her Ultimate total came from digital track sales — just $2.1 million compared with $8.2 million for physical and digital album sales.
Source: LA Times
Amanda Holden says 'Britain's Got Talent' reinvents itself every year "like Madonna"
The 41-year-old star believes the ITV talent show draws comparisons to Madonna in that it comes back each year with something different, and she is confident the new series of the programme will top 2013's achievements.
She told BANG Showbiz…
I think the show is a bit like Madonna – it kind of reinvents itself every year.
I think we can still top it this year, I think every year we've managed to top ourselves but it is hard having to live up to your own reputation I suppose.
Our world is a music record
This image of Madonna is being used to promote a radio station in Germany!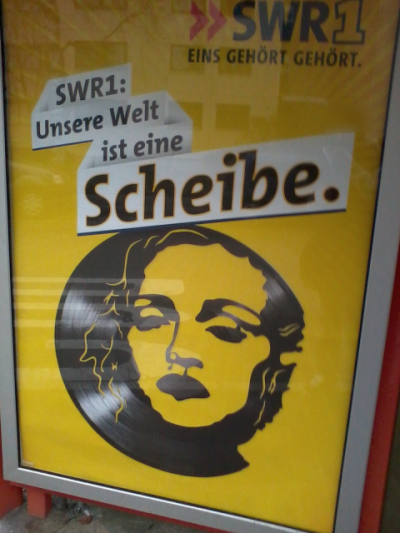 Thanks @MadonnaGT

Madame X is available in Box Set, CD, Vinyl and Cassette!
Get your copy HERE!