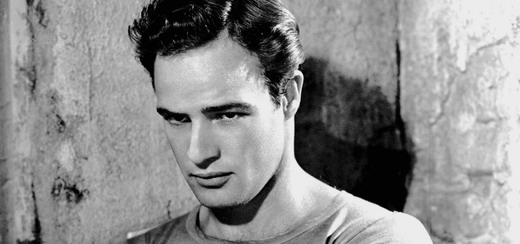 According to the Hollywood Reporter, the Marlon Brando estate wants to sue Madonna.
It turns out that when Madonna tours, and likenesses of many deceased celebrities are used in "set dressing," the estates gets paid. For example, when Madonna performed "Vogue" at the Super Bowl last February, she paid $3,750 each to the estates of James Dean, Jean Harlow, Ginger Rogers, Bette Davis, Lana Turner, Greta Garbo, Marlene Dietrich, Gene Kelly, Grace Kelly and Joe DiMaggio.
CMG Worldwide, an Indiana-based firm that manages the intellectual property rights of many dead stars, represents many of these estates. One it doesn't is Brando's. So they negotiated with Brando Enterprises and worked out an agreement so that the Brando estate would be paid $3,750.
In May, CMG was able to get the touring company Bhakti Touring Inc. to increase the fee it would be paying for each dead celebrity to $5,000 for the right of publicity for Madonna's MDNA Tour.
In the last week of May, the Marlon Brando estate allegedly decided to change the terms of the bargain and demanded $20,000.
Since the "most favored nation" clause ensured that each star would get equal financial treatment, each concert performance of "Vogue" would have a dead-celebrity fee of about $200,000 instead of about $40,000.
In July, CMG quietly filed a lawsuit in Indiana state court, alleging that Brando Enterprises and its agent at Brand Sense Partners (BSP) had reneged on a valid and enforceable contract.
On Wednesday, Brando Enterprises had the lawsuit removed to federal court in Indianapolis citing "diversity jurisdiction," or what happens when citizens of different states are involved in a big dispute.
According to a filing that introduces the litigation to a federal judge, "Despite the fact that Plaintiff is asking the Court to award it the Brando IP Rights for a mere $5,000, the true value of those rights in this litigation exceeds three-hundred thousand dollars ($300,000)."
The defendants go onto say that the lawsuit will show that Madonna exploited Brando's IP during nearly 90 different concert performances.

Madame X is available in Box Set, CD, Vinyl and Cassette!
Get your copy HERE!