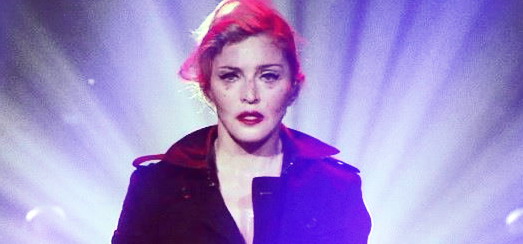 A few days ago Madonna performed at the historic Olympia for an intimate gig during her MDNA Tour. The night ended with dozens of fans booing Madonna.
We already covered this news item and Madonna's publicist Liz Rosenberg released a statement to the media.
Here's what Madonna has to say…
Playing the Olympia was a magical moment for me and it was real treat to do this special show for my fans and be so close to them. Unfortunately at the end of the show – after I left the stage – a few thugs who were not my fans rushed the stage and started throwing plastic bottles pretending to be angry fans. The press reports have focused on this and not the joyous aspect of the evening. But nothing can take away or ruin this very special evening for me and my fans. When I looked out in the audience, everyone I saw had a smile on their face. I look forward to having this wonderful experience again.

Madame X is available in Box Set, CD, Vinyl and Cassette!
Get your copy HERE!