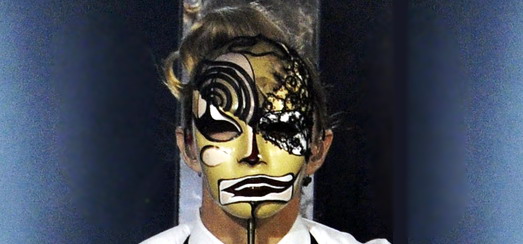 Everybody's talking about it…
Dozens of fans booed Madonna after her show(case) at the Olympia in Paris; it's a fact.
A 48-minute performance, including eight songs, one opening video, one interlude and a ten minute speech.
However, it's not Madonna who should take the blame. Her management is solely responsible for this backlash.
Madonna gave it her all last night. She communicated with the audience, said a few words in French, added two new songs to the setlist, expressed her love for the fans and their country. The audience was ecstatic.
She felt it! They were singing, dancing, jumping up and down, and trying to get Madonna's attention more than ever.
The total lack of information surrounding the "MDNA Tour at the Olympia" was disgraceful.
As required by law, details about this unique show, at a very special venue, should have been revealed before the ticket sale.
Fans got nothing… Only a date, a location and rather steep ticket prices.
Rumours were circulating about the length of the show due to the live stream, but nothing official had been stated.
The concert never once was described as a showcase/mini-concert and had the same ticket prices as the MDNA Tour concert at the Stade de France two weeks prior. Therefore, a full show was expected.
Even the organizers had absolutely no clue about its length!
Only Madonna's management knew all the details and are fully responsible.
Keeping everything under wraps for the big night? Perhaps, but the surprise wasn't a happy one for those expecting a complete MDNA concert.
Once the lights came up, fans who paid between 89,50€ and 276,50€, came from abroad or even slept several days in front of the venue, were of course disappointed.
Especially knowing that back in 2008, Madonna already performed a 30-minute set at the Olympia… for free.
In the end, Madonna's performance at the mythic Olympia unfortunately didn't have the desired effect and won't be remembered as it should have been, but one thing is for sure… Madonna once again gave an incredible performance!

Madame X is available in Box Set, CD, Vinyl and Cassette!
Get your copy HERE!