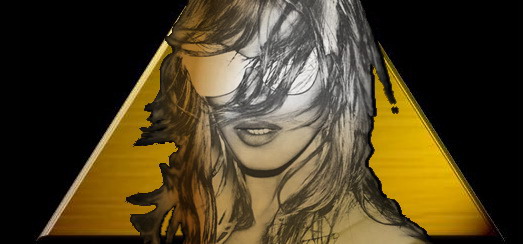 In our review of the MDNA Tour we raised the question of fairness of the Golden Triangle (semi circle) and the frustration people who slept in front of the venue and waited all day told us they experienced after they had to watch the side screens while being "front row" at the catwalk in Tel Aviv.
Things have changed and Golden Triangle tickets will now also be given away randomly before the doors open at the Abu Dhabi venue! It seems that once again, Guy Oseary will be deciding who "randomly" gets chosen.
So yes, tickets still won't be given away on a "you paid the price" policy or a first-come first-serve basis, but we might get there someday!
Here's what Madonna's official website posted…
Make sure to be in front of the venue 45 minutes before the doors open as we'll be doing a random lottery, giving away some Golden Triangle passes!

Please note that this lottery is limited to fans who already own a field-level ticket and will take place at field ticket entry points only.
Until this unfair policy is changed, we'll keep being the voice of fans around the world!
Don't forget to read, like and share our review of the MDNA Tour concert in Tel Aviv HERE!

Madame X is available in Box Set, CD, Vinyl and Cassette!
Get your copy HERE!