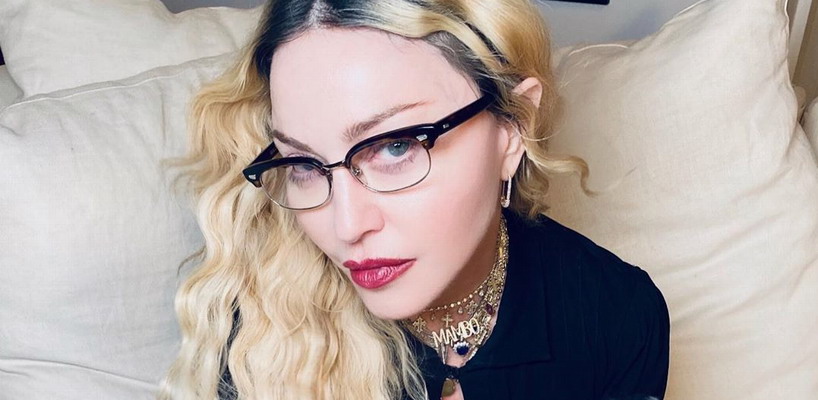 Last month, it was announced via Instagram that Madonna and Diablo Cody, the screenwriter behind Juno, would be joining forces on a script for a new film. This week, the pair have appeared in an hour-long Instagram Live to give an update on where they're up to with the biopic.
Returning to the white sofa from the announcement video, Madonna and Cody share a few glasses of wine, tap away at dialogue, and answer fan questions in the new, behind-the-scenes video.
Giving a short summary, Madonna says that the as-yet-untitled biopic will be about her "struggle as an artist trying to survive in a man's world," adding that the journey covers a range of emotions: "happy, sad, mad, crazy, good, bad and ugly."
The pair also confirmed that their script is already 107 pages long, saying that it will likely translate into two hours of screentime.
At least some of this will be devoted to the years Madonna was "coming up as an artist" in the New York of the early 80s, when her social circle included the likes of Andy Warhol, Jean-Michel Basquiat, and Keith Haring. A quick pan around the room in the Instagram Live suggests she's got plenty of reference material, showing a range of journals from the late 70s to mid 80s.
Film producer Amy Pascal, former head of Sony Pictures, was also mentioned and may be in charge of the production of the movie. Madonna did clarify she will not be portraying herself in the film.
Check out the full video…

Madame X is available in Box Set, CD, Vinyl and Cassette!
Get your copy HERE!
comments powered by

Disqus