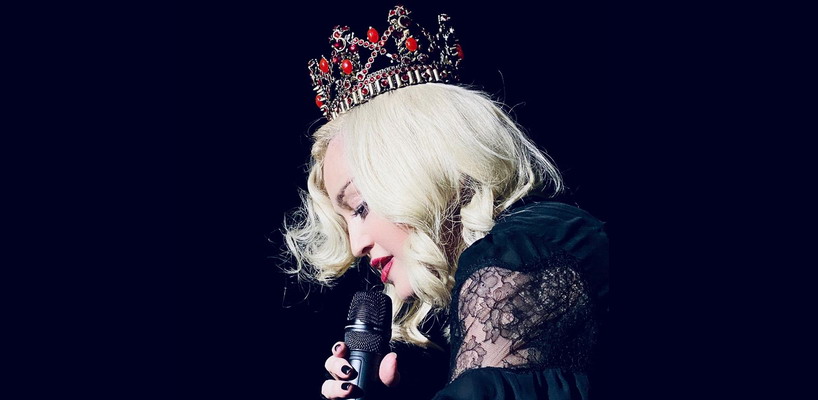 Madonna performed an acapella version of "I Rise", the final song of the Madame X Tour show, at the London Palladium yesterday due to the curfew.
The UK is very strict when it comes to concert curfews and Madonna was warned that the Madame X Tour concert in London could only go until 11 PM.
This is one of the reasons why most of the London shows have had a revised setlist.
Last night, Madonna was still performing at 11:05 PM, which is 5 minutes after the curfew, so the London Palladium pulled the iron curtain. This didn't stop her, as she kept going and finished the final song in a unique way!
Artists Are Here to Disturb the Peace…………….

it was 5 minutes past our 11:00 curfew—-we had one more song to do and The Palladium decided to censor us by pulling.down the metal fire curtain that weighs 9 tons. Fortunately they stopped it half way and no one was hurt………….. Many Thanks to the entire Audience who did not move and never left us. Power to The People!! #Irise #ongod #madamextheatre #thelondonpalladium

Madame X is available in Box Set, CD, Vinyl and Cassette!
Get your copy HERE!
comments powered by

Disqus