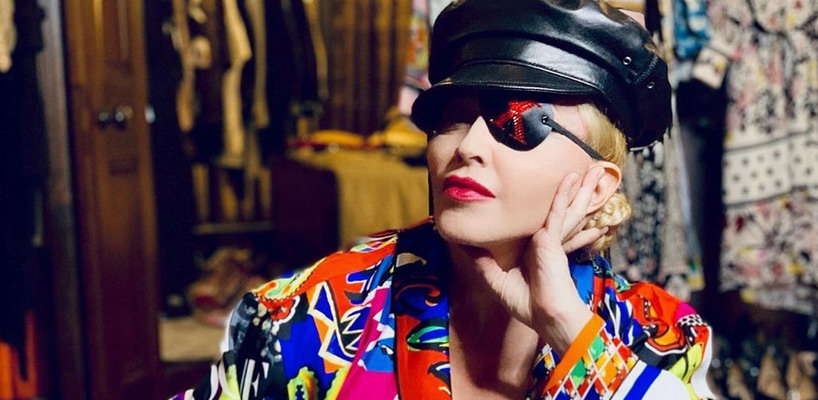 X marks the No. 1 spot.
Madonna lands her ninth No. 1 album on the Billboard 200 chart as Madame X enters atop the tally. The set, released via Interscope Records on June 14, launches with 95,000 equivalent album units earned in the U.S. in the week ending June 20, according to Nielsen Music. Of that sum, 90,000 were in album sales.
Overall, Madame X's debut sum of 95,000 equivalent album units is comprised of 90,000 in album sales, 1,000 in TEA units and 4,000 in SEA units.
Madame X grants Madonna her ninth leader on the Billboard 200. She last led the list in 2012, with MDNA. Here's a look at all of Madonna's No. 1 albums: Madame X, MDNA, Hard Candy (2008), Confessions on a Dance Floor (2005), American Life (2003), Music (2000), Like a Prayer (1989), True Blue (1986) and Like a Virgin (1985).
Madonna continues to have the second-most No. 1 albums among female artists, trailing only Barbra Streisand, who has 11. Among all acts, The Beatles have the most No. 1s, with 19. They are followed by Jay-Z (14), Streisand and Bruce Springsteen (both with 11), Elvis Presley (10), Eminem, Garth Brooks, Madonna and The Rolling Stones (all with nine).
Madame X's debut week was comprised of 90,000 in album sales, which is the fourth-largest sales week for an album in 2019 by a woman. The album's sales were bolstered by a concert ticket/album sale redemption offer with the Queen of Pop's upcoming theater tour (starting on Sept. 12 in New York at Brooklyn's Howard Gilman Opera House), as well as an array of merchandise/album bundles sold via her official website.
At No. 2 on the new Billboard 200, Springsteen's Western Stars debuts, marking his 20th top 10 effort. The set begins with 66,000 equivalent album units (of which 62,000 were in album sales). Springsteen first hit the top 10 back in 1975, when Born to Run sprinted 84-8 in its second week on the list (dated Sept. 20, 1975). The Boss last hit the top 10 in 2016 with the retrospective compilation release Chapter and Verse (debuting and peaking at No. 5).
Fun fact for chart watchers: With Madonna and Springsteen at Nos. 1 and 2 on the new Billboard 200, it's the first time the Queen of Pop and The Boss have been in the top two together since 1985.
Congratulations Madame X!

Madame X is available in Box Set, CD, Vinyl and Cassette!
Get your copy HERE!
comments powered by

Disqus