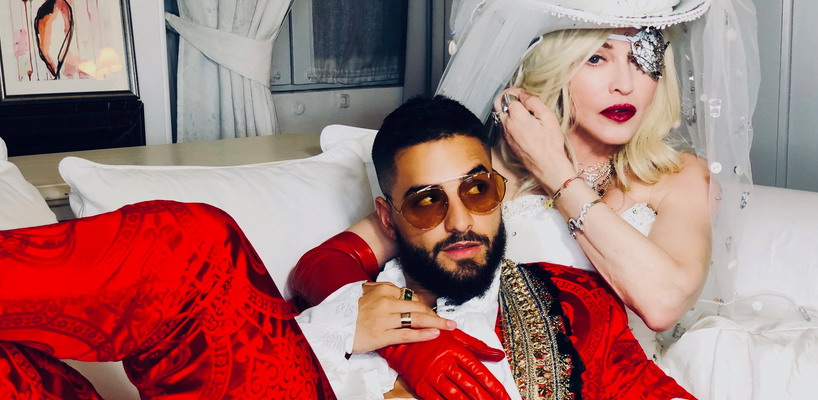 Madonna released her new single Medellín and the reviews are mostly positive!
A sultry and promising introduction to Madonna's latest era – VARIETY
A potent reminder of Madonna's deft history of meshing genres and a convincing addition to the roll call of western megastars linking up with Spanish-language artists – THE GUARDIAN
As far as the pop icon's semi-recent cool-hunting exploits go, the song sits closer to the top of the heap than the bottom – PITCHFORK
A sultry midtempo track driven by a decidedly unhurried tropical rhythm and Madonna's catchy refrain of "one-two cha-cha-cha." – SLANT
The song moves effortlessly between a sparse, understated verse and a brilliant chorus bursting with deep house euphoria. – ROLLING STONE
It's a relief to see Madonna take a risk again, on a previously unexplored genre. – iNEWS
The track is everything we want from a Madonna comeback: it's fresh, (arguably her best work in years) and sets the tone for a brand new era – NME
A breezy, summer-ready anthem – ENTERTAINMENT WEEKLY
The mid-tempo banger is a reggaeton-infused, oddball delight – IDOLATOR
Madonna returns to the throne with first new single in four years "Medellín" – CONSEQUENCE OF SOUND
"Medellín" is effectively a more mature, modern continuation of "La Isla Bonita"; a nostalgic escape, drink in hand, sexy slab of Colombian beef at her side – MUUMUSE
A spicy tropical banger – CLASH MUSIC
A carefully dosed combination of coolly narcotic dance-pop – NPR
Of course, you always need at least one party pooper…
One of the worst singles in a career filled with so many memorable ones – NY POST

Madame X is available in Box Set, CD, Vinyl and Cassette!
Get your copy HERE!
comments powered by

Disqus