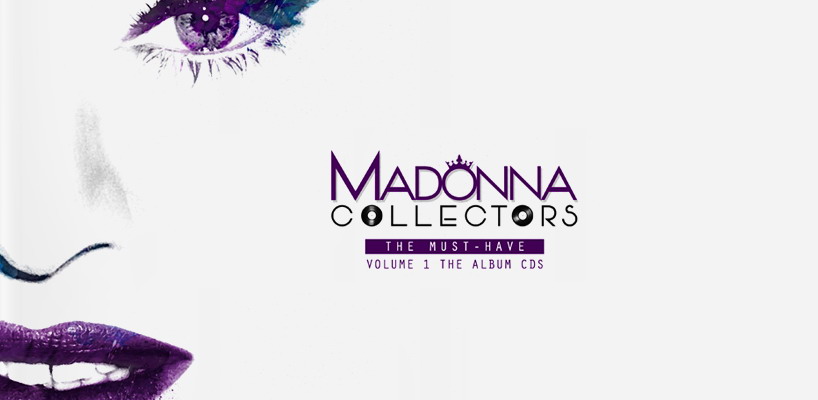 Want to start collecting Madonna items and don't know where to start or you just want a nice Madonna catalogue, then this new book may be exactly what you're looking for!
MADONNA COLLECTORS / The Must-Haves – Volume 1: the Album CDs
A book by Pascal Jacquemin, Renan Cornetteau & Frederic Marck (with additional inside artworks by Roman Nurmemägi)
Released on June the 14th 2018, this book is the first of its kind: a full book dedicated to Madonna Records Collecting, and aimed at all the hardcore Madonna Fans & demanding Madonna Collectors.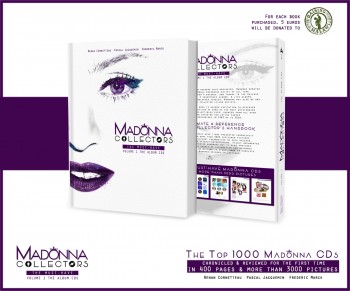 With its 400 glossy full-color pages, more than 1000 rare & limited CDs & collectibles sourced from all over the world and chronically presented through 3000 captioned pictures featuring all the relevant information on each release, not only is this book an utterly entertaining, highly documented and lavishly illustrated handbook but, as the referential guide that it is, it also provides a valuable and reliable source of information and guidance to any fan who would be willing to start, grow or complete the perfect Madonna records collection!!!
For each book purchased, 5 euros will be donated to RAISING MALAWI in order to participate to Madonna's humanitarian work in Malawi.
Inside look…
TECHNICAL INFORMATION
Format: 21 x 27 cm
400 full-color pages on glossy paper / 3000 pictures
Contains:
– 30 chapters covering the whole Madonna's recording career from the "Madonna / The First Album" to the "Rebel Heart Tour"
– Bonus features: Glossary / The exclusive interviews of the three authors on the "making of" the book
Softcover book (300g glossy paper)
Language: English
The book is limited to 250 copies worldwide and exists in three editions:
– Standard Edition
– Limited Collector Edition (50 copies only): the book comes circled with a leather lace and wrapped up in a unique silver mylar envelope / Also comes with a bonus 20×30 cm hand-numbered glossy reproduction of the cover artwork
– Autographes Premium Edition (20 copies only – Sold out)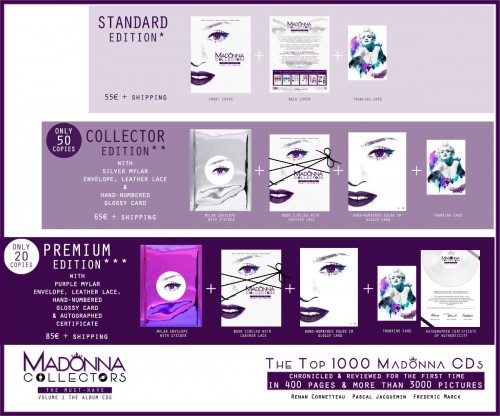 Madame X is available in Box Set, CD, Vinyl and Cassette!
Get your copy HERE!
comments powered by

Disqus