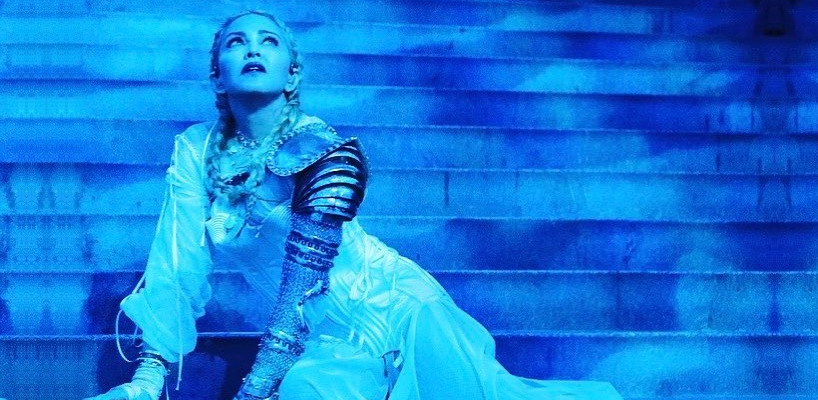 Last night, Madonna closed off the Met Gala with a special performance where she premiered a new song titled "Beautiful Game".
A few lyrics:
It's a beautiful plan, but I'm not concerned.
It's a beautiful game that I never learned.
People tell me to shut my mouth, that I might get burned.
Keep your beautiful lies, cause I'm not concerned.
Vogue.com wrote…
Post-dinner, the fashion icon made a dramatic wardrobe change. Appearing in a monastic cloak, she descended the stairs of the Great Hall and made her grand entrance on stage to the tolls of church bells. Fittingly, she opened her set with her Like a Prayer and segued into a bone-chilling version of Hallelujah. Walking through the crowd and then suddenly rising above guests, the goddess shutdown the gala, and for that, we bow down to the Queen of Pop—now and forever!
Check it all out…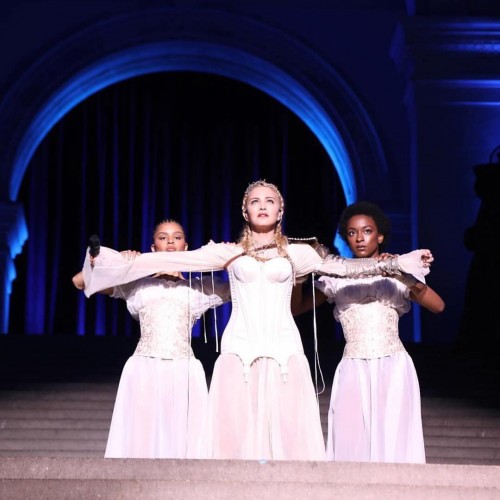 Madame X is available in Box Set, CD, Vinyl and Cassette!
Get your copy HERE!
comments powered by

Disqus