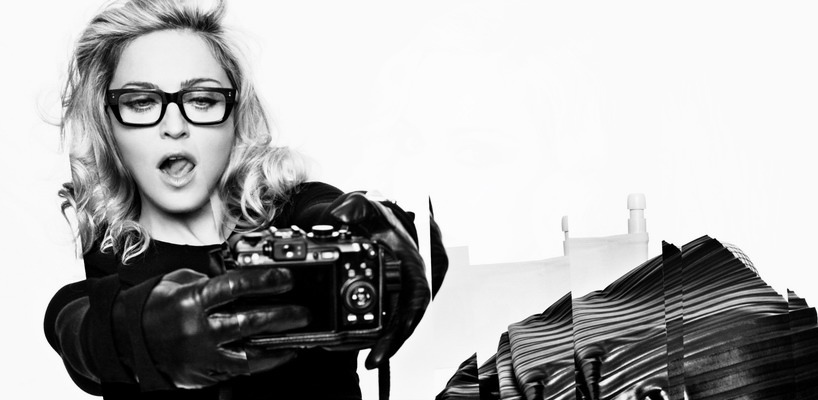 Madonna will direct the MGM drama "Taking Flight," based on the life of ballerina Michaela De Prince.
DePrince was adopted at the age of four and taken to the United States by Elaine and Charles DePrince. She was featured in the 2012 ballet documentary "First Position" and later debuted as a professional dancer at the age of 17 in the Joburg Ballet in South Africa. She appeared in Beyonce's "Lemonade" in 2016 and is currently a soloist at the Dutch National Ballet.
Madonna said…
Michaela's journey resonated with me deeply as both an artist and an activist who understands adversity. We have a unique opportunity to shed light on Sierra Leone and let Michaela be the voice for all the orphaned children she grew up beside. I am honored to bring her story to life.
The studio has been developing "Taking Flight" since 2015, when it first bought rights to Michaela and Elaine DePrince's memoir, "Taking Flight: From War Orphan to Star Ballerina." The book follows Michaela DePrince's life from an orphan in war-torn Sierra Leone to a world-renowned ballerina.
Madonna will direct from a screenplay by Camilla Blackett ("New Girl"). Alloy Entertainment's Leslie Morgenstein and Elysa Koplovitz Dutton will produce alongside Ben Pugh and Guy Oseary. MGM Production president Jonathan Glickman and Tabitha Shick are overseeing the project on behalf of the studio.
Morgenstein said…
We were immediately awestruck by Michaela's journey and know Madonna's vision and passion for the material will deliver a film that inspires audiences everywhere.
Glickman said…
We could not be more thrilled that Madonna will bring this remarkable story to the big screen. There is no director better suited to tell Michaela's journey with passion and sensitivity, and we cannot wait to bring this film to audiences all around the world.

Madame X is available in Box Set, CD, Vinyl and Cassette!
Get your copy HERE!
comments powered by

Disqus