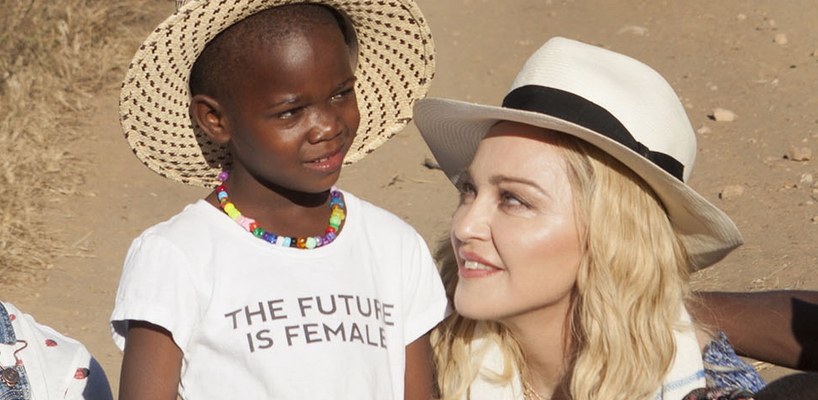 Update: new pictures added
—
The original article continues below:
For this week's issue of PEOPLE magazine, Madonna invited PEOPLE to journey with her to the beautiful and struggling nation, from which she adopted four of her six children: David, 11, Mercy, 11, and twins Estere and Stella, 5. On July 11, the mega-mom and her family returned to Malawi's business capital, Blantyre, for the opening of the Mercy James Centre for Pediatric Surgery and Intensive Care, the first children's hospital in the country.
A month later, at her home in London, Madonna, 59, sat down with PEOPLE to open up about her life as a mom, her emotional adoption journey — and why she's dedicated to helping the children of Malawi.
Twelve years ago, Madonna was on top of the world. She was in the midst of yet another career renaissance with her acclaimed Confessions on a Dance Floor album and enjoying domestic bliss, living in L.A. with then-husband Guy Ritchie, their son Rocco and her daughter Lourdes (with former flame Carlos Leon). But something was missing.
Madonna recalls…
I thought, 'I'm the luckiest person in the world. I have so much, and I feel like I'm not doing enough to help people.
Soon after, she was put in touch with Victoria Keelan, a Malawian woman who explained the country's dire situation. She added…
The universe was listening. I knew that's where I was supposed to go.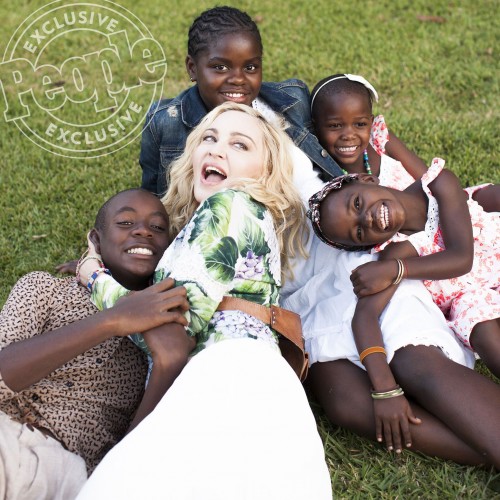 While visiting a hospital in Blantyre, the business capital…
I felt like I was in a concentration camp. There were not enough beds for bodies, everyone was emaciated, and people were dying — of AIDS, of malaria, of malnutrition. I had children, and I was looking at all these kids who were going to become orphans or already were.

When the AIDS epidemic first came to New York and I was living on the Lower East Side, my best friend was HIV-positive. I went to St. Vincent's hospital because I saw that the gay community was being marginalized in a crazy way that I'd never experienced before. I remember going into the AIDS ward with rows of beds, emaciated people, the smell of death. And just feeling a sense of responsibility and compassion, thinking: 'How can I help these people, how can I love these people, how can I make them feel better?' Because everyone was casting them aside and not wanting to touch them.

I felt like there was another, deeper meaning and reason to be [in Malawi] — to, again, come to the service of people who have been marginalized by a disease that nobody wanted to talk about in Africa. The spread of HIV is so prevalent there because nobody is talking about sex or practicing safe sex — those things are taboo. It was just shocking: 'This is happening again?

I knew I wanted to help right away and I knew I could help in big ways and small.

At first I did too much and was spreading myself too thin, and I couldn't handle the workload; I was trying to find people who would be willing to be on the ground. But there was a lot of turnover — nobody wanted to commit for long periods of time. I couldn't do it all and take care of my family and do my job. So some of the projects that I worked on fell by the wayside because management was not willing to be accountable to me.

Girls' education is super important to me, and many African girls don't usually go past primary school. It's not encouraged, and/or it's not safe because they have to walk really far to get to the school, or there's no place to go to the bathroom that's private; it just becomes a dangerous situation, so girls choose not to go. Girls stay home, then they get married when they're 14, 15, 16 — and then they're housewives and caring for families. It's a cycle that they can't get out of.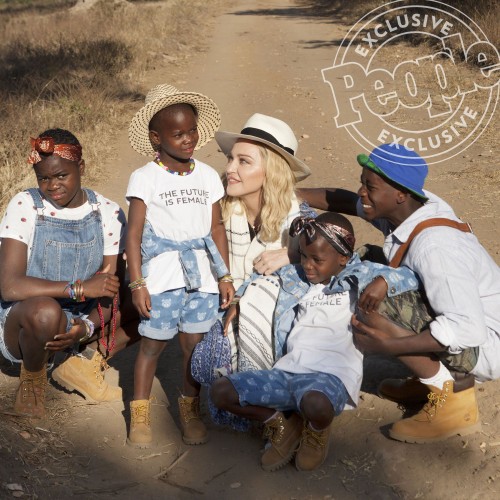 After pouring millions of dollars and years of effort into the school, Madonna nixed the project in 2011. She says mishandling of money by Raising Malawi's former management team led to the project's demise.
I brought in these architects and everybody was doing everything pro bono, and I was designing a curriculum, designing the uniforms. I thought it was going to be this wonderful experience, and it ended up completely backfiring on me.

There was a lot of dishonesty and people taking money and putting it in the wrong places. Sometimes it was spent wisely and everyone was transparent; other times it was like throwing my money out the window. I thought, 'I trusted these people.' There were so many disappointments.

I'm the biggest philanthropist in Malawi, but I was being treated like a criminal. It's crazy. But all my work in Malawi's been like that. People would say to me, 'Oh, you're so naïve — who do you think you are?' Then I would go, 'Maybe they're right. Who do I think I am?' After a couple days, I'd think, 'Everyone who's criticizing me: What are you doing to make the world a better place?' At the end of the day, you just have to get on with things, if you believe in what you're doing.
Madonna visits the country at least twice a year, and it's a family affair each time, including the recent opening of the Mercy James Centre.
I love when my kids are in Africa. Their selfless behavior, compared to the normal complaining in the privileged world we live in, is great to see. I'm here to save lives. I don't want to be the outsider that comes in. I want to help them help themselves.
Though she's accomplished so much with Raising Malawi — from the new hospital to partnering with the nonprofit buildOn to open 10 new schools in the country — Madonna's work is not done.
I did make many mistakes. But I just stayed the course and never forgot my intention, which is to help people, not win popularity contests.
Helping people is like tattoos. Once you get a tattoo, you keep getting them. It's addicting. You see the difference you're making in one person's life, so what's the big deal if I help one more person and one more person? It's been a rollercoaster ride.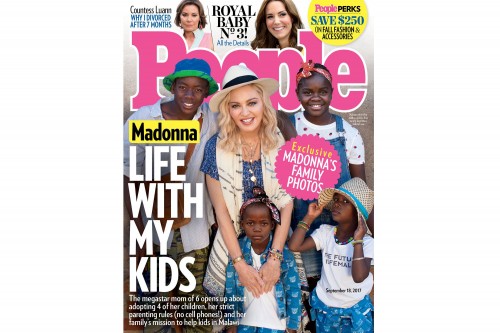 Madame X is available in Box Set, CD, Vinyl and Cassette!
Get your copy HERE!
comments powered by

Disqus