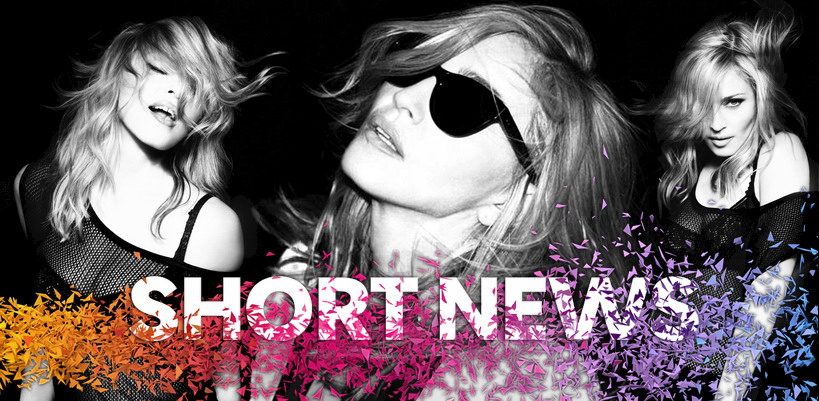 Lady Gaga not a fan of Madonna's "True Blue" album?
Lady Gaga was presented a few vinyls during an interview with French radio NRJ and had to choose which one she wanted to listen to. One of those was Madonna's True Blue LP, but she chose Bruce Springsteen and The Beatles instead…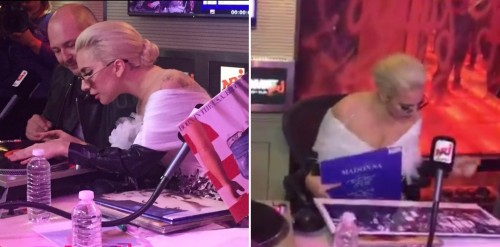 Download The Official Raising Malawi Event Catalog
We are happy to share the official catalog to Madonna's Raising Malawi special event, which will be held at Art Basel Miami on December 2nd! The catalog includes the event's full information as well as all of the items and services to be auctioned during the evening. Download it now!
The World's Highest-Paid Musicians Of 2016
Madonna ($76.5 million) takes the fourth spot thanks to the tail end of her Rebel Heart Tour, which grossed $170 million, and captures additional millions on perfume and clothing deals.
1. Taylor Swift ($170 million)
2. One Direction ($110 million)
3. Adele ($80.5 million)
4. Madonna ($76.5 million)
5. Rihanna ($75 million)
Win a ticket to Madonna's exclusive Art Basel special night
If you can make it to Miami on Dec 2nd and want to be Madonna's guest at her exclusive Art Basel special evening in support of @RaisingMalawi, just reply with « I can be in Miami for #RaisingMalawi » as a comment to this post. Some will be rewarded with a ticket to be in the same room as #Madonna during the event!! #raisingmalawi #artbasel #tearsofaclown #fans
Warren Beatty originally didn't want to star in "Truth or Dare"
Warren Beatty is opening up about his on and off screen love with Madonna.
He told PEOPLE magazine…
She's a huge personality, diligent and disciplined and a spectacular dancer and performer.
She's a phenomenon.
She was perfect for [Breathless Mahoney in Dick Tracy].
When we were going [out] and she was making the documentary Truth or Dare, I said, 'I don't want to be in it.' And she said, 'Why would I want you in it?'
I said if I can have approval, I don't want to inhibit you.
Madonna filming carpool karaoke with James Corden
James Corden talks about his Carpool Karaoke experience with Madonna
Madonna Rebel Heart Tour in Canada
MADONNA: REBEL HEART TOUR will premiere on December 9 at 9p.m. ET/PT on SHOWTIME, on-air, on demand and over the internet. In Canada, MADONNA: REBEL HEART TOUR will premiere on Dec. 9 on The Movie Network and stream on CraveTV. – See more at: http://thebuzzmag.ca/2016/11/madonnas-rebel-heart-tour-concert-film-premieres-dec-9-2016/#sthash.ILoZimzG.dpuf
Anna Kendrick & James Corden sing Madonna
Anna Kendrick sings "Papa Don't Preach" and James Corden joins for "Like a Virgin" in their "Soundtrack to Growing Up" video…
Madonna stands by son Rocco Ritchie after reported arrest
Madonna says she is supporting son Rocco Ritchie after reports surfaced last week Wednesday that the 16-year-old was arrested for possession of marijuana in London.
Madonna released a statement to The Associated Press Wednesday calling the September arrest "a family matter."
She said…
I love my son very much. I will do whatever I can to give him the support that he needs, and I ask that you respect our privacy at this time.
Rocco was the subject of a months-long custody dispute between Madonna and ex-husband Guy Ritchie. The couple divorced in 2008. They finally agreed in September to allow Rocco to continue living with his father in London.
According to a report in The Sun newspaper, Rocco was arrested on Sept. 28.
Unseen "Bloodhounds of Broadway" Madonna footage in the documentary "Uncle Howard"

Madame X is available in Box Set, CD, Vinyl and Cassette!
Get your copy HERE!
comments powered by

Disqus