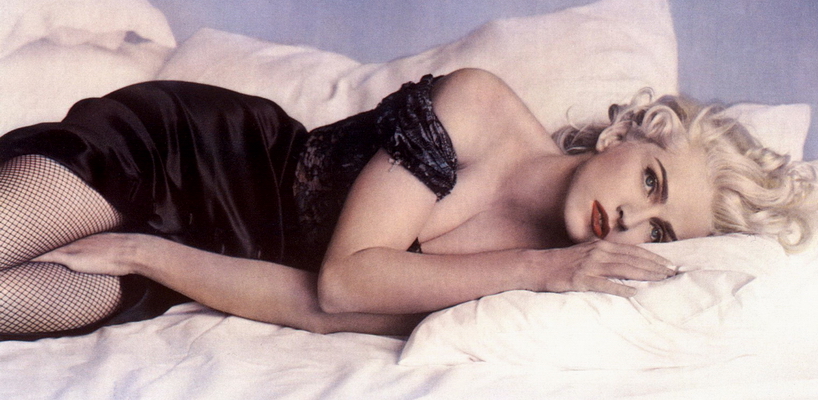 Madonna made a surprise appearance last night at the 25th anniversary screening of Truth or Dare at the Museum of Modern Art in New York City.
Some 400 guests were caught off guard when the pop legend, wearing a red off-the-shoulder red dress, turned up unannounced and mingled with fans.
@renaissanceboynyc: #Madonna enters my screening of #TruthorDare at @themuseumofmodernart … @klausbiesenbach brought her to me and said "Madonna, this is Joseph Berger, he made this happen." I grabbed her right hand with my left and said "thanks so much for coming." And she said, "Thanks for doing this." I then jokingly said, "Shit, do I have to censor my introduction now that you're here?" To which she replied, "Just flatter me."
Madonna's revealing Truth or Dare documentary was originally released in 1991 and captured the action and controversy of her worldwide Blond Ambition Tour.
MOMA's special anniversary event included a conversation with the film's director Alek Keshishian, Blonde Ambition Tour choreographer Vincent Paterson, and dancers Jose Gutierez and Salim Gauwloos.
Join us on Instagram and celebrate Madonna's Truth or Dare 25th anniversary!


Madame X is available in Box Set, CD, Vinyl and Cassette!
Get your copy HERE!
comments powered by

Disqus