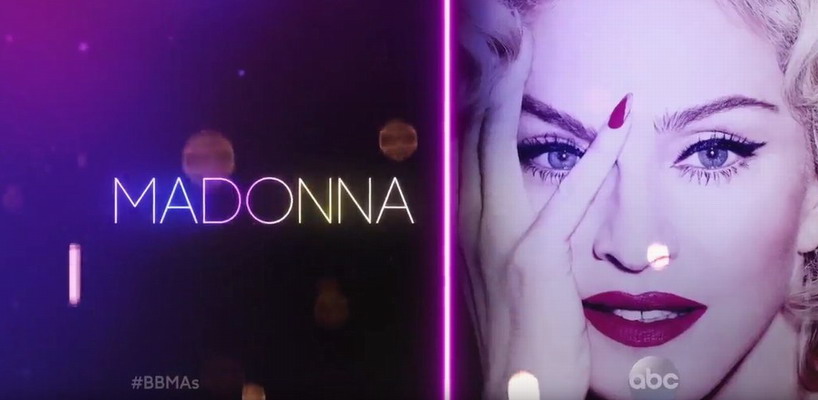 Update: Nelly Furtado also defended Madonna
Anyone who does not understand why @Madonna is doing tribute does not understand artistry, the entertainment business, or Prince. #legends

— Nelly Furtado (@NellyFurtado) May 17, 2016
—
The original article continues below:
Mark Bracco, the executive producer of Sunday's Billboard Music Awards, is defending the decision to have Madonna pay homage to Prince, which has been met with some criticism online and sparked a Change.org petition…
Listen, I think everybody is entitled to their opinion and everyone can have their own opinion, but I will say that we are honored and could not be more excited for Madonna to be on the show and to pay tribute to someone that was her friend and her peer and her colleague.
I think it's going to be fantastic.

It's going to be very, very intimate and very respectful, and I think it's something that is really going to pay tribute to Prince as the incredible, groundbreaking artist that he was and the influence that he had on music.

Honestly her team gave a call and inquired about what we might be thinking about and it led to many conversations about what would she want to do and how would we want to shape it creatively.
And after everyone (got) comfortable with exactly what the direction was, we all collectively wanted to go into Madonna, that she would do this and she has been very, very involved in how this will all unfold creatively.
Even talkshow host Wendy Williams, who bashed Madonna plenty of times in the past calling her "old, stupid, dumb and desperate" once, took a stance and defended Madonna…
Oh really Prince people?
Who do you think is worthy?
There are three people in the trinity of greatness in music as far as pop stars that are age appropriate… and two of them are dead: Michael, Prince and Madonna.
That's it!

We say a lot about Madonna here on the show, and we will continue to, but I think Madonna is perfect for this. Who do you want?
Miguel?
Elton John?
Aretha Franklin?
Oh let me guess… Lady Gaga?
Janelle Monae?
Madonna? (public cheers)

I like all the people that I mentioned, but let's be fair and talk about a tribute.
Prince and Madonna have a long history!
He appeared twice on her "Like a Prayer" album and they dated in 1985…
Then they fought for years after the dating, but recently made up.

So, again, petitioners, please have several seats.
In case you missed it, one Madonna fan created a counter-petition!

Madame X is available in Box Set, CD, Vinyl and Cassette!
Get your copy HERE!
comments powered by

Disqus