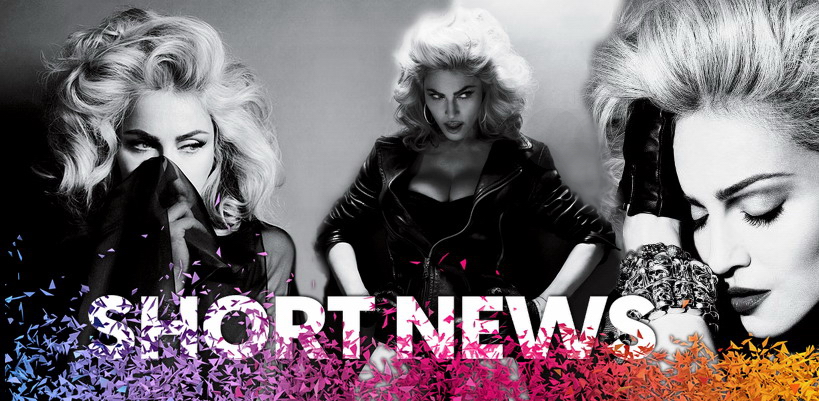 Andy Cohen could listen to "Like a Prayer" forever
Fan launches new petition to counter the "boycott Madonna Prince Tribute at 2016 Billboard Awards" petition
A Change.org petition has surfaced arguing against Madonna being the only artist to pay tribute to Prince at the upcoming Billboard Music Awards (airing on May 22).
The petition states…
We cannot let Madonna be the main and only artist tributing Prince during the 2016 Billboard Awards. He is more than worthy of a better choice as a main performer. Please sign and share this petition so that we can get a proper tribute on May 22, 2016. Timing is tight! Spread the word.
One Madonna fan created a counter-petition!
So head over HERE and sign!
What would Andy do if he had to choose between Cher, Madonna, Lady Gaga, and Beyoncé?
Andy Cohen sings Madonna's "Celebration"
Billboard 200 Chart Moves: Madonna's 'Like a Virgin' Returns After 28 Years
Madonna, Like a Virgin – No. 124 — Madonna's classic album, Like a Virgin, returns to the chart "for the very first time" since 1987. Like Panic! at the Disco's Death of a Bachelor, Like a Virgin was also sale priced for just 99 cents during the tracking week in the Google Play store. Consumers snapped up the set, yielding 5,000 in digital sales (up 1,028 percent – a gain from less than 1,000 sold the previous week) of its total 6,000 sales for the week (up 888 percent). Its 6,000 units total (nearly all from pure album sales) were up 835 percent. Thanks to Google, Like a Virgin scores its best sales week since Nielsen Music began tracking sales in 1991, and its first week on the Billboard 200 chart since Sept. 19, 1987. The effort was Madonna's second studio album, and first No. 1, spending three weeks atop the chart in 1985.
James Morrison names Madonna as the rudest celebrity he's ever met
Speaking to the Metro to promote his latest album, Higher Than Here, the 31-year-old singer-songwriter was asked who the rudest celebrity he'd ever met was, and recounted the excruciating moment he met the 'Rebel Heart' singer at a recording studio.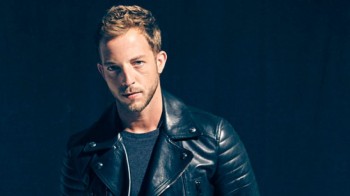 He recalls…
I met Madonna in a studio in LA.
The guy there was like: 'Do you want to meet Madonna?'
I was like, 'I'm not really a fan. I wouldn't know what to say.'
He said, 'Just f**king say hello.'
So I met her, offered her my hand, she looked at it like it was covered in s*** and she said: 'What do you do?' I said I was a singer. She stared at me a bit. It was awkward. She wasn't horrible, just not very friendly."
Collector Gordon Watson: 'Madonna was my hardest client EVER'
Gordon Watson has become the A-Lister's go-to-man for the most exquisite items in the world.
But stars drive a tough bargain, and Madonna is the toughest of them all.
It's harder because they're so aware of not being ripped off; they bargain harder; their demands are more, so it's not as easy as dealing with somebody off the street. Madonna is the hardest bargainer I've ever crossed.

She knows the game and she plays it a bit too hard. There would be times when I'd say, 'I can't sell it for that. I have to make money dear, like you do too – I need profit!' They're quite canny.
Danny Dyer: 'My first wank was Madonna'
The soap hardman appeared on Channel Four's Very British Problems to dish the dirt on his teen antics.
But the actor soon lowered the tone as he recounted his first foray into masturbation alongside the queen of pop.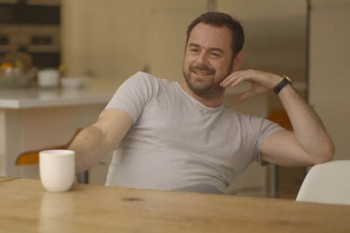 He confessed…
My first wank was Madonna, I was a big fan of Madonna.
So it wasn't the girls in school, I think my first pedal was over Madonna, mid-eighties when she was fit.
I wouldn't wank over her now – she looks fucked.
Madonna denies her fan a hug
Madonna was at a pre-Mother's Day dinner at Dirty French last week.
The singer dined with daughter Lourdes, designer Marc Jacobs and pals, but son Rocco — the subject of her bitter custody battle with ex Guy Ritchie — wasn't on the scene.
Madonna "didn't have security. She was just hanging like a normal person," said a spy. But when a fan approached, "He asked for a picture… She said, 'No, not now.' He then asked her for a hug."
According to Page Six Madonna shot back, "How about a handshake instead?"
SNL: Dana Carvey brings back the Church Lady and talks MET gala
SNL's May 7th episode began with the familiar sight of The Church Lady hosting "Church Chat".
The character, played by Dana Carvey throughout his 1986 – 1993 "Saturday Night Live" run, became a cultural phenomenon as Carvey spoofed the era's religiously righteous while dropping catchphrases like "Well, isn't that special?" In this latest "SNL," however, it was the 2016 political landscape that she was finding special.

Madame X is available in Box Set, CD, Vinyl and Cassette!
Get your copy HERE!
comments powered by

Disqus