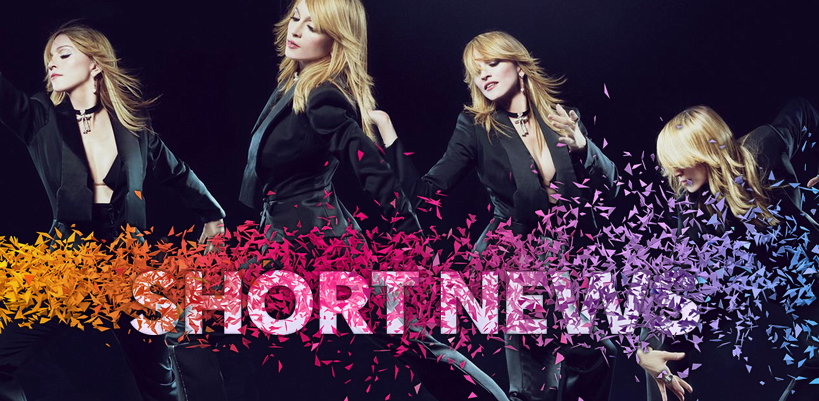 Lady Gaga Dances to Madonna's Express Yourself
Janelle Monáe goes Madonna for Pepsi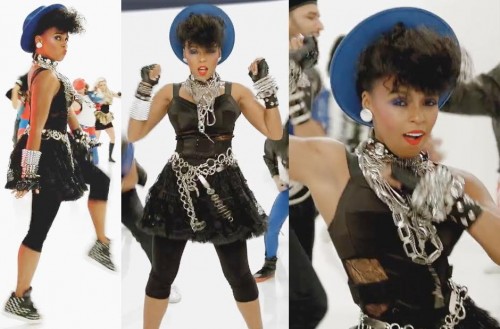 Check out the video…
Massive Madonna tribute music video for Sydney Mardi Gras
Sydney Gay & Lesbian Mardi Gras and Sydney Harbour Foreshore Authority have commissioned their creative team for the third year in a row to create a unique Madonna tribute, which will include both a show-stopping live event and a video clip, which will be released on the Mardi Gras official Facebook Channel as a message of Love to the Queen Of Pop ahead of her arrival in Australia with the Rebel Heart tour later in March.
They are looking for volunteer dancers who love to Express themselves and are shooting on Valentine's Day between mid-day and 5pm.
Let's make this a huge celebration and send a message of Love from the heart to the Queen of Pop so fabulous that she can't resist to reply to!
REHEARSAL:
Arq Nightclub, 16 Flinders St, Darlinghurst
Saturday Feb 13, 3:00pm-5:00pm

VIDEO SHOOT DATE:
Darling Harbour near the IMAX theatre, Sydney
Sunday Feb 14, 12:00pm-5:00pm
More details at www.eventbrite.com.au
Erotica (MEGAMIX music video)
Mad for Madonna Full Trailer
Madonna's dresser Tony Villanueva about the Take a Bow performance in Taiwan
…more about "Take a Bow". If ever there was Magic it happened last night. The roof in this venue is unusually high, and when those first bell chimes hit it filled that roof up so the entire building shook. Or maybe it was the cheer from the audience that happened at the moment of recognition. When we were in rehearsal in New Jersey I went to the venue on our day off to make my costume for Madonna's birthday party. The building was empty except for me. I put Take a Bow on repeat and let it play for 3 hours straight no break, no one to tell me I couldn't. Last night I knew it was going to be an obstacle course but I had to make it to the front of the Heart stage in time. As soon as the Bolero was on I started my trip, hunched over under the runway, past the B stage, I knew she was going up on the lift , (I just needed a few more seconds-please talk a little longer) I was at the main stage now, I could hear her saying something about doing a new song, past the audio rig, now circle back to the Heart stage through the audience (God don't trip) dodge the security guard, ok, jump the puddle on the floor, avoid the guy dancing full out but to no music, the dialogue was ending, under the nylon barricade, the first bell chime hit and just for a few minutes, I wasn't at work…
'Dancin' On Air' Producer Once Told Madonna to Clean Her Mess
Running a reality dance show is no easy task—just ask Dancin' On Air producers Michael Nise and Chrystel Eberts. In an on-set interview, the dynamic duo candidly discussed their relationship before launching into a rather funny anecdote about Madonna.
Going into the program's early days, Nise revealed that Dancin' On Air was Madonna's very first TV appearance—and it had almost gotten pulled…
Madonna made her first TV appearance on "Dancing' on Air". At that time, nobody knew who she was and she wrote in magic marker on the bathroom wall of the station.
The station people were a little upset to say the least and I said "Let me handle it."
So afterwards, I pulled her over and said "Listen, we reach half a million kids with Dancin' on Air and your performance, but if you want your performance to air, turn around. There's a cleaning closet right behind you, and I insist that you go and clean up the bathroom."
And she did.
Madonna is on the cover of Macau Tatler (February-March 2016 issue)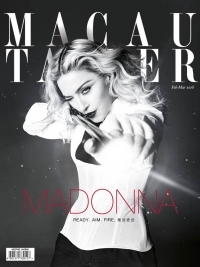 Madonna wax figure to tour Singapore before concert this month
Madame Tussauds Singapore will be showcasing Madonna's wax figure at three different locations around the island this month, the wax museum announced in a media release on Thursday (Feb 4).
This is ahead of the international pop star's performance in Singapore on Feb 28.
According to the release, Madonna's wax figure will first be displayed at Madame Tussauds Singapore in Sentosa from Feb 3 to 14. It will then be moved to ION Orchard from Feb 15 to 21, and then Kallang Wave Mall from Feb 22 and 28, Madame Tussauds said.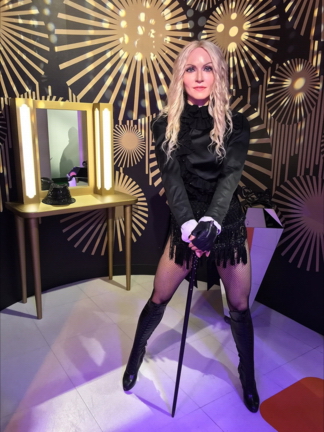 This Is How Madonna Was Secretly Responsible for One of the Biggest Hits of 2015
You've almost assuredly seen people doing the Whip, or the Nae Nae, usually in conjunction, and probably heard the song "Watch Me (Whip/Nae Nae)" by Silento. Sure, maybe you are only aware of it because you saw the cast of Angie Tribeca dancing to the song during their 25-hour marathon on TBS, but that still counts. Silento's music video was one of the 10 most watched music videos of 2015. This is a feel good story about a young artist made good, right? Well, kind of. It's actually more a story about ruthless marketing gurus manufacturing a viral dance hit.
You see, there is a company called DanceOn which was founded to create viral dance hits. Basically, people will film a dance video, and send it to DanceOn, and, for a percentage of the artist's profits, will help turn it into a viral hit. Let's take, for example, Silento and the Whip/Nae Nae. Upon reaching a deal with Silento, DanceOn had 50 members of their organization create their own videos featuring themselves doing Silento's dance. Those 50 videos generated 250 million views, it went from there, and now Silento has a deal with Capitol Records.
You want another twist to this tale? One of the founders of DanceOn is Madonna. Yes, the one-time Queen of Pop is part of a company creating viral dance hits. So, next time you want to take shots at Madonna for being an aging woman in the music business, or for being out of touch, remember that she might have had a hand in that dance craze you are partaking in, and she's making straight cash for it. Once again, Madonna has proven that she knows how the music business works as well as anybody.
From now on, will we be able to watch anybody Whip or Nae Nae without viewing them with a jaundiced eye?
Source: Yahoo & Business Insider
Lee Daniels Says Madonna Declaration Doesn't Save Sean Penn Lawsuit
On Tuesday, six weeks after Sean Penn amended his $10 million defamation lawsuit against Empire co-creator Lee Daniels with an affidavit from ex-wife Madonna, a judge is being asked to dismiss the case.
Penn is suing after Daniels told The Hollywood Reporter, "[Terrence Howard] ain't done nothing different than Marlon Brando or Sean Penn, and all of a sudden he's some f—in' demon."
Daniels was referring in the September interview to Empire star Howard's reported domestic trouble. Penn saw the comparison made and asserts that he has been falsely accused by Daniels of hitting women. The actor says he's no wife abuser, and as part of the amended complaint, Madonna has submitted a sworn declaration that states, "Sean has never struck me, 'tied me up,' or physically assaulted me, and any report to the contrary is completely outrageous, malicious, reckless and false."
Now comes Daniels' scornful response.
Even though the lawsuit comes in New York, Daniels is now attempting to use California's anti-SLAPP law, meant to deter frivolous litigation upsetting First Amendment-protected activity.
Since Penn is a public figure, he will need to show that Daniels acted with actual malice in his statement. That means that Daniels knew his statement was false when he uttered it or had reckless disregard for the truth.
Although Madonna is now sticking up for Penn, her statement of no abuse comes after years of repeated media reports of a troubled relationship between the two in the late 1980s, when they were married. Daniels, through his attorney James Sammataro, tells the judge that whatever happened back then, he certainly was not reckless when making his comments.
As Daniels memorandum puts it, "A quarter century of unchallenged explicit, reputation-tarnishing media coverage on Penn's alleged domestic abuse vitiates any reasoned suggestion that Daniels acted with actual malice."

Madame X is available in Box Set, CD, Vinyl and Cassette!
Get your copy HERE!
comments powered by

Disqus