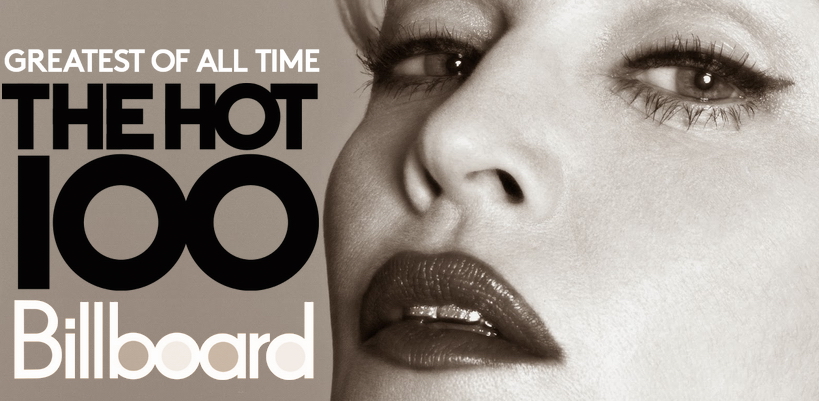 Madonna is the highest ranking female artist on Billboard's "Greatest of all Time – Hot 100 Artists"!
She comes in second, right after the Beatles!
1 – The Beatles
2 – Madonna
3 – Elton John
4 – Elvis Presley
5 – Mariah Carey
6 – Stevie Wonder
7 – Janet Jackson
8 – Michael Jackson
9 – Whitney Houston
10 – Rolling Stones
These all-time rankings are based on actual performance on the weekly Billboard Hot 100 (from its launch on Aug. 4, 1958 through Oct. 10, 2015) and Billboard 200 (from Aug. 17, 1963 — when we combined our two leading pop album album charts for stereo and mono releases into one all-encompassing weekly chart — through Oct. 10, 2015).
Titles are ranked based on an inverse point system, with weeks at No. 1 earning the greatest value and weeks at lower rungs earning the least. Due to changes in chart methodology over the years, eras are weighted differently to account for chart turnover rates over various periods. Artists are ranked based on the combined point totals, as outlined above, of all their Hot 100 or Billboard 200 chart entries.
Check out the full list at billboard.com
Madonn also paces the rundown of artists with the most top 10 Hot 100 hits, with 38. She and the Beatles, who last reached the region with reunion single "Free as a Bird" in 1995, were tied with 34 until Madonna notched her 35th, "Die Another Day," in 2002. She scored her 38th and most recent top 10 with "Give Me All Your Luvin' " (featuring Nicki Minaj and M.I.A.) in 2012.
38, Madonna
34, The Beatles
29, Michael Jackson
28, Stevie Wonder
27, Mariah Carey
27, Janet Jackson
27, Elton John
26, Rihanna
25, Elvis Presley
23, Whitney Houston
23, Paul McCartney
23, The Rolling Stones

Madame X is available in Box Set, CD, Vinyl and Cassette!
Get your copy HERE!
comments powered by

Disqus