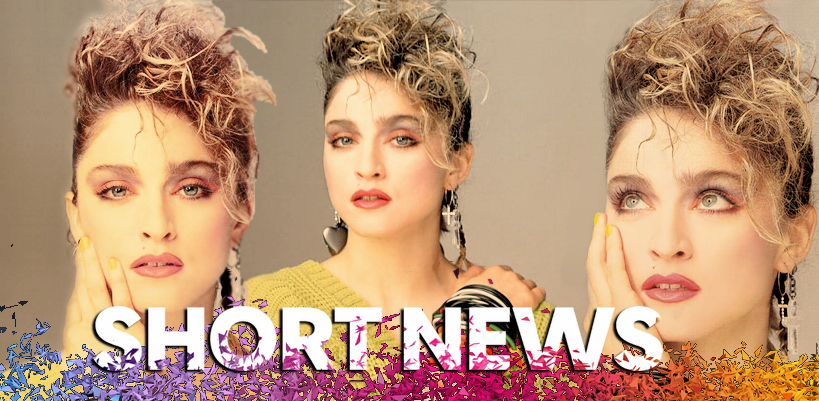 Anna Sui on the big break Madonna gave her
The American designer tells Kylie Knott why she owes a debt of gratitude to Madonna…
I did a lot of freelance jobs and also worked in Italy for seven years – that opened me up to global thinking. I went to my first Paris fashion show with (fashion photographer and former Parson's classmate) Steven Meisel and on the way there we stopped at The Ritz to pick up his friend, Madonna. She came out of her dressing room with a coat on. While I was waiting for her, I was sitting in her room looking at the racks and racks of clothes that designers in Paris and all over the world had sent her – shopping bags full. We got in the car and when we arrived at the fashion show she took off her coat and said, "Anna, I have a surprise for you." She was wearing one of my dresses! That gave me confidence. That was 1991 and, when we got back to New York, I did my first show. Through Steven I was also friends with models Naomi Campbell and Linda Evangelista and they helped me get all the other models together for the show – everyone pitched in. After that a lot of the international press and stores were abuzz about New York fashion looks. I was scouted by many Japanese companies. Japan really opened Asia up for me – the fashion fans there are fanatical.
Sean Penn's daughter Dylan Penn talks about his relationship with Madonna
Sean Penn and Robin Wright's daughter sat down with "Extra's" Mario Lopez at Universal Studios Hollywood, where she dished about the current status of her dad and his ex-wife Madonna's relationship.
Dylan and Sean recently hung out at Madonna's concerts in NYC, where she met Madge for the very first time. Dylan said she met Madonna "briefly after the show, which was kind of surreal." She went on to say, "It was just, like, crazy to see my dad and her still really good friends, and it's so obvious that they were, you know, had this young romance together."
Penn added, "It's like your first love… And it was great to see that."
Rebel Heart Tour dancer Loic Mabanza: Madonna is the best boss and also one of my closest friends
Currently on tour with pop icon Madonna, The Fashionisto catch up with French dancer Loic Mabanza…
The Fashionisto: How long have you been dancing with Madonna?
Loic Mabanza: I met Madonna 5 years ago. I did a couple jobs with her but my first tour with her was the MDNA world tour in 2012. She's the best boss and also one of my closest friends.

The Fashionisto: Do you get nervous before you go on stage?
Loic Mabanza: Absolutely not. Before I go on stage, I always take a moment for myself to realize how blessed I am. "I am part of one of the best shows ever done and I'm about to perform with the most iconic artist on the planet…" As a dancer, it doesn't get any better than that. This is our passion and we live for these moments. I get so pumped and excited, I can't wait to get on stage.

The Fashionisto: What goes through your mind while performing?
Loic Mabanza: I'm focused on my performance, my acting, my dancing, my character for each number. I make sure I stay connected with everyone on stage especially Madonna and most importantly, I make sure to always have fun. I am constantly trying to find new ways to make my show more exciting every night.
Amy Schumer Signs With Madonna's Manager Guy Oseary
Manager Guy Oseary, who represents Madonna and U2, has added comedienne Amy Schumer to his Maverick Management roster, Billboard has confirmed.
The news comes as Schumer's meteoric 2015 rise continues. This past weekend, she debuted a new HBO special, Live at the Apollo, and Oct. 10, hosted Saturday Night Live. Earlier in the year, she won an Emmy for her Comedy Central series Inside Amy Schumer and saw a summer box-office hit with the movie Trainwreck, which she wrote and starred in.
Amy Schumer also channeled Madonna in a few SNL promo pictures.
Check it out…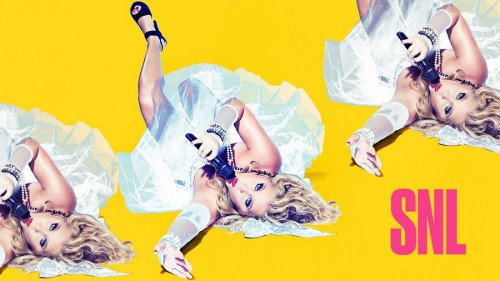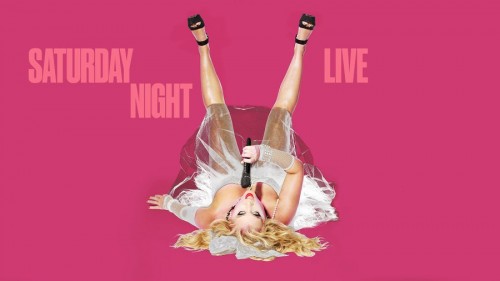 Peaches: In my fantasy I'm opening for Janet Jackson or Madonna
Peaches is back with 'Rub,' her first album in six years. She chatted with the Chicago Tribune…
Chicago Tribune: When you were first starting out, didn't people throw rocks at you?

Peaches: People threw rocks at me when I was walking home from school, when they called me (ethnic slurs), but they didn't throw rocks at me onstage. If I was an opening band, I think that's the worst position to be in. In my fantasy, when I'm opening for Janet Jackson or Madonna, they're gonna hate me, but in my own shows, they know what they're coming to see.

Chicago Tribune: Opening for Madonna seems like a totally reasonable thing to want, and get.

Peaches: Doesn't that seem like something we should put out into the universe?

Chicago Tribune: Or at least call her people and talk about.

Peaches: It's up to her. I'm out there, she knows who I am. I think it might be too much for her at this point. Maybe she's a little more cautious after what happened with M.I.A. and the Super Bowl.

Chicago Tribune: Do you look at what you're doing as a thing unto itself, or do you see yourself as part of a tradition that includes, say, Madonna and Grace Jones?

Peaches: I just saw Grace Jones play again, possibly the number one performer I've ever seen, Iggy Pop number two. … When I played the Palladium opening for Queens of the Stone Age, I had a (sex toy) on for the first song and they wanted to arrest me. Grace Jones came out with a (sex toy) for the third song, naked with body paint … not even drawing attention, and she says whatever she wants. I was screaming for joy, and I knew every single song. I'm not a huge fan of Madonna's songs. I liked Cyndi Lauper better growing up. Maybe that's not gonna get me the gig with Madonna now.
Paula Deen dances to Vogue
Paula Deen & Louis van Amstel dance the Jazz to "Vogue" by Madonna (From 1990 MTV Awards) on Dancing With The Stars' Famous Dances Night!
Bitch, I'm a Bottom

Madame X is available in Box Set, CD, Vinyl and Cassette!
Get your copy HERE!
comments powered by

Disqus