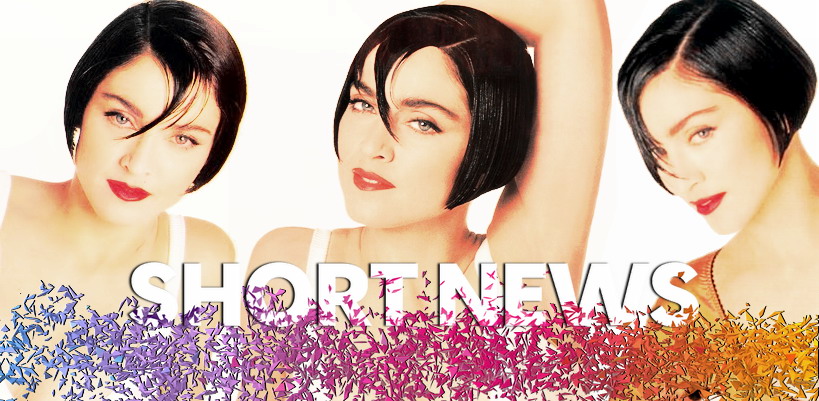 Lady Gaga channels Madonna in latest American Horror Story trailer?
A few weeks ago, Lady Gaga told CR Fashion Book magazine she would rather be called the next IRON MAIDEN than be compared to pop veteran Madonna.
Watch a few screencraps of Lady Gaga in the New American Horror Story and judge for yourself…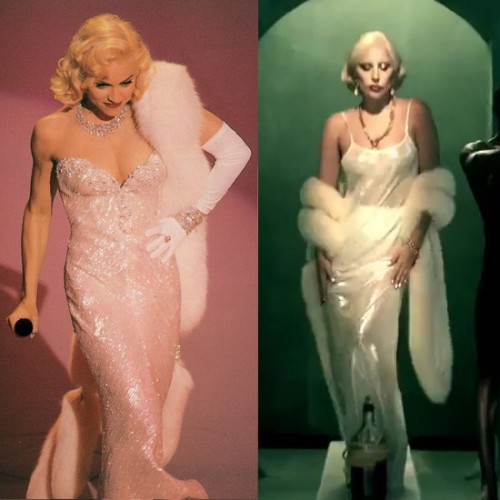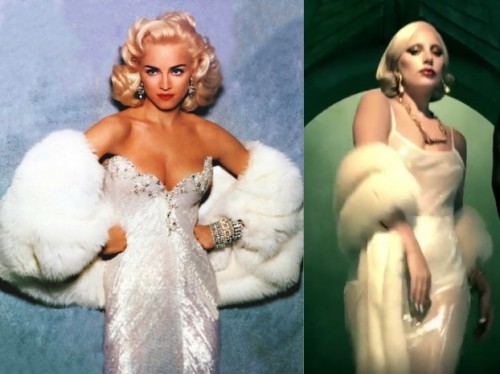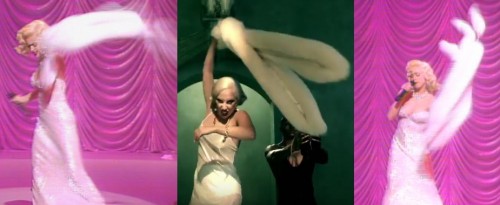 The trailer…
Let us know what you think in the comment section below…
Iron Maiden vocalist Bruce Dickinson: Lady Gaga is way better than Madonna
Iron Maiden vocalist Bruce Dickinson even told Corus Radio that "Lady Gaga is way better than Madonna"…
I think she's great, and I agree with her – she's not the next Madonna. She's way better than that. Because, first of all, she can sing, she's got a belter of a voice, and she's a really good instrumentalist. She's got a great sense of drama. And anybody that could turn up to an awards ceremony dressed as a bacon sandwich gets my vote. I mean, she's great.
Sean Penn introduced his daughter to Madonna
Usually it's kind of a weird thing when you meet someone who used to have a big love thing with your dad, but when that person is Madonna, it instantly becomes cool.
Sean Penn introduced his daughter, Dylan Penn, to his ex-wife Madonna after the superstar's NYC concert on Thursday, Sept. 17.
The Oscar winner and his model daughter, 24, whose mom is Penn's second wife, Robin Wright, were spotted in the audience at Madonna's Rebel Heart tour stop at Madison Square Garden (the second of three Big Apple dates) and a source confirms to Us Weekly that Dylan and the Grammy winner, 57, met for the first time backstage at the show…
She had never met Madonna before, but Madonna was really sweet to her. Madonna and Sean have stayed close friends over the years, so of course she embraced Dylan.
Rebel Heart Tour Toronto After Party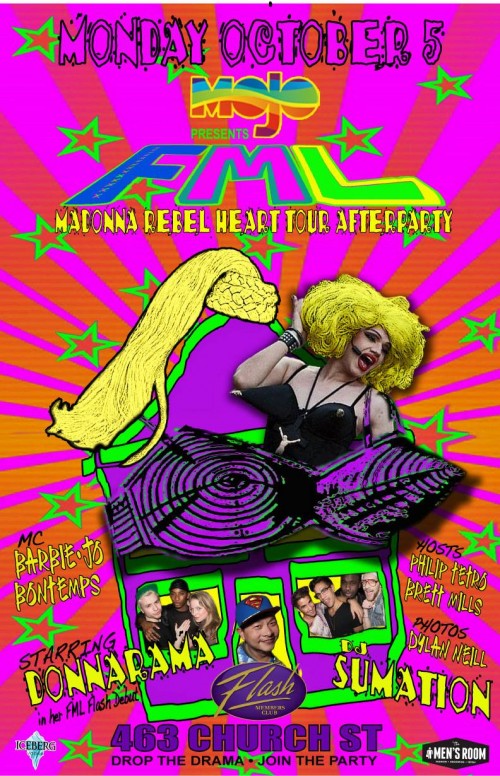 Madonna vs Lady Gaga: Who sang it better?
Billboard.com is holding a poll to figure out who sang Edith Piaf's "La Vie en Rose" better: Madonna or Lady Gaga?
You be the judge…
The Butler
A dance film noir about a butler's morbid love for his master. This short film uses explicit references to some of the most famous murder scenes in film history – "Silence Of The Lambs" from Jonathan Demme, "Snow White And The Seven Dwarves" by David Hand, "Psycho" by Alfred Hitchcock and "The Shining" by Stanley Kubrick – and is a tribute to Jean Genet's play "Les Bonnes".
Madonna's DanceOn Strikes Distribution Deal With Go90, Producing Over 80 Hours Of Original Content
Announcing a new partnership with mobile entertainment app go90, DanceOn is expecting this move to place its premiere entertainment-focused platform ahead of the pack.
Madonna co-founded DanceOn, alongside her longtime manager and business partner Guy Oseary, Amanda Taylor and Machinima Chairman Allen DeBevoise. The list of investors includes DeBevoise, AMC Networks, Third Wave Ventures, Plus Capital, and Luminari Capital among others.
With an expansive network that boasts more than 4 billion total views, 25 million subscribers, and over 40 million fans across platforms, DanceOn stands as the largest entertainment network for dance-related content on any platform. Celebrating music and dance throughout pop culture, the digital media company is a dominant force with tremendous influence amongst a prime millennial audience. Fueling massively viral dance trends tied to chart-topping hits such as "Trap Queen", "Watch Me Whip / Nae Nae", and "Hit The Quan" — DanceOn is widely regarded for its user-generated challenges and docu-series that have featured globally renowned acts like David Guetta, Diplo, and Sia.
Joining go90's list of partners for mobile-first programming, DanceOn will produce and distribute over 80 hours of exclusive original content for their new over-the-top (OTT) mobile video service. Their slate begins with Every Single Step, a new dance competition series executive produced by So You Think You Can Dance creator Nigel Lythgoe, and Chachi's World, a docu-series based around the life of digital influencer and former MTV star, Chachi Gonzales. Aside from both shows, the partnership includes the fulfillment of 27 additional series to be released through 2017. DanceOn will also be launching its own studio that will support production of original content for partners, which accounts for YouTube, Vessel and go90.
"We are thrilled to be working with go90," stated Amanda Taylor, CEO of DanceOn. "This partnership gives us the opportunity to build upon our original programming slate, launch new IP with out top talent and further strengthen our platform for the discovery of popular dance and music."
Let us know what you think in the comment section below…

Madame X is available in Box Set, CD, Vinyl and Cassette!
Get your copy HERE!
comments powered by

Disqus