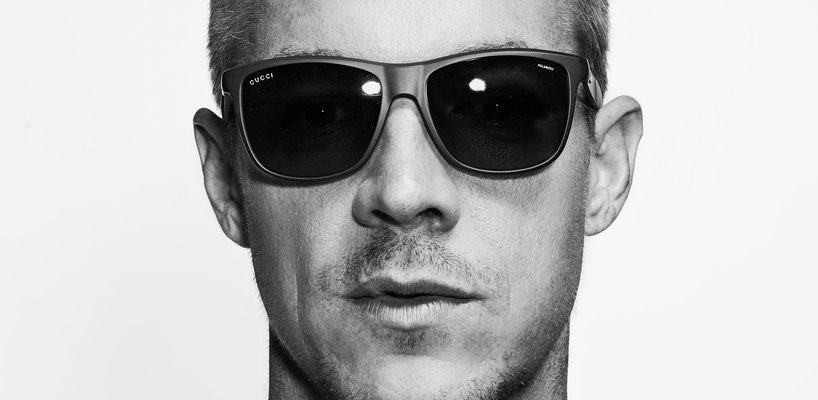 Update: Diplo praises Madonna on Instagram
When I first got a chance to work with @madonna I didn't expect much to come from it. Maybe because she is one of the biggest pop stars of all time. I didn't think she would take me serious just another producer working on a huge album. I didn't expect to make a great friend for life and didn't expect to be such a big part of her record. She showed me a whole other level of dedication and old school work ethic when it comes to writing. I'm proud of the work we did. Those sessions were some of the most fun I have done to date. I played some shows and shot videos with her later in the year but going to the Met ball with Madonna was a highlight of 2015.
—
The original article continues below:
Diplo: I wanted to get an Instagram picture with Madonna
Diplo sat down with NPR for an in-depth interview, covering a wide range of topics from his neighborhood in Fort Lauderdale where he grew up and his first forays in Djing and throwing parties in Philaldelphia to creating his latest chart topping hit with Major Lazer, "Lean On" featuring MØ to working with Madonna…
Well, with Madonna it was really special for me because I became really close with her and friendly with her like I never would have expected… even when I first got the notion that Madonna wanted to meet and maybe do something, I was like, okay I'll do this because I want to get an Instagram picture with Madonna, at least…

I didn't expect to even see her more than one afternoon. But with her, she's already gotten more comfortable with me. And this song happened because we were getting a little drunk in the studio, and she's like 'Whats the craziest thing you have on your computer right now… like what it is?" And it literally was this crazy noise, this buzzing sound, but she loved it…"

"Bitch I'm Madonna" does sound like a Diplo and Madonna song together, while other songs are kinda me trying to find the Madonna from the future or something. And this one's kinda like, we just threw caution into the wind and made something as obnoxious as possible, which is kinda what her career's always been like.

Madame X is available in Box Set, CD, Vinyl and Cassette!
Get your copy HERE!
comments powered by

Disqus