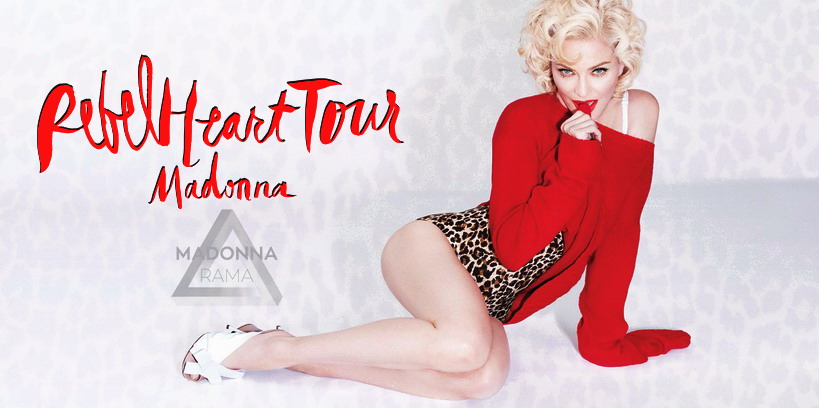 Update #2:
More rumours…
The show should open with "ICONIC" and close with "Holiday"
S.E.X., Candy Shop and Illuminati could be Interludes.
Hold Tight was rehearsed, but may have been replaced in the final setlist.
La Vie en Rose, Music and True Blue could be part of the Golden/Happy Twenties inspired section:
La Isla Bonita, Who's That Girl and Dress You up could be part of the Frida Kahlo inspired section:
What do you think?
Only a few more days left…
—
Update #1:
Did Madonna just confirm "La Vie en Rose (Edith Piaf Cover)" on Instagram?
She got me through this endless day……….. #rebelheart #joliemome
—
The original article continues below:
Madonna has been teasing song titles on her Instagram account that might end up on the final setlist of the Rebel Heart Tour!
Here's a list of tracks that haven't been mentioned yet, but are rumoured to be included…
La Vie en Rose (Edith Piaf Cover)
Living for Love
Music
Rebel Heart
Last year, Madonna already performed "La Vie en Rose" in a private setting at her birthday party in Cannes together with her daughter Lourdes…
More interesting rumours to come…
The Rebel Heart Tour kicks off on September 9th 2015 at the Bell Centre in Montreal.
Tickets available HERE!

Madame X is available in Box Set, CD, Vinyl and Cassette!
Get your copy HERE!
comments powered by

Disqus