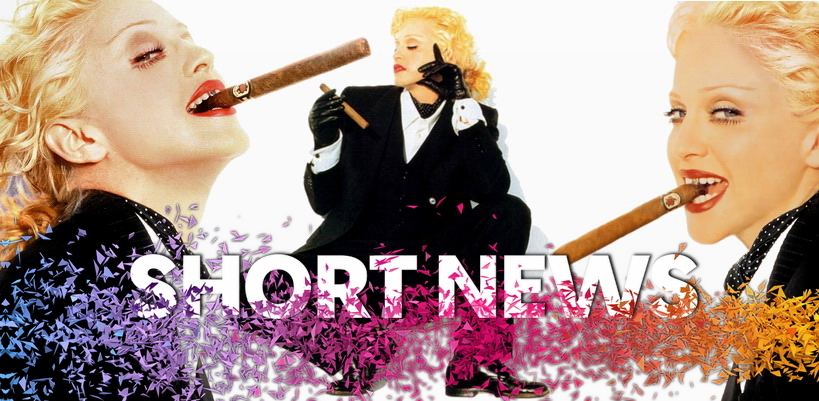 Madonna snubbed by MTV VMAs
The MTV VMA nominations were revealed yesterday and one important name seems to be missing… Madonna.
The video for her latest single "Bitch, I'm Madonna" which has received more than 60 million YouTube views since its release last month was submitted for consideration, but apparently it wasn't good enough.
The "Video of the Year" nominations went to Beyoncé, Ed Sheeran, Taylor Swift, Mark Ronson and Kendrick Lamar, while "Best Female Video" went to Beyoncé, Taylor Swift, Nicki Minaj, Sia and Ellie Goulding.
As the Inquisitr puts it "Madonna, who is largely responsible for the existence of MTV, was completely snubbed."
What do you think?
Bitch, I'm a condom by Impulse Los Angeles
Impulse Los Angeles, which is dedicated to promoting healthier sexual lifestyles among gay men, recorded a send-up of the gay icon's latest single, 'Bitch, I'm Madonna'.
The parody, titled 'Bitch, I'm a Condom' is an attempt to promote the use of condoms among gays – and it does it in style.
Source: PinkNews
Rolling Stone Special Madonna issue
The #materialgirl coming to newsstands soon. #specialissue #madonna #rollingstone
Deion Sanders performs Like A Virgin on Lip Sync Battle
Former football and baseball player Deion Sanders performs Like A Virgin…
Justin Bieber Channels Madonna Circa 'Erotica' in Interview Photo Shoot
Check out some Madonna inspired Justin Bieber pictures shot by Steven Klein included in the latest issue of Interview magazine…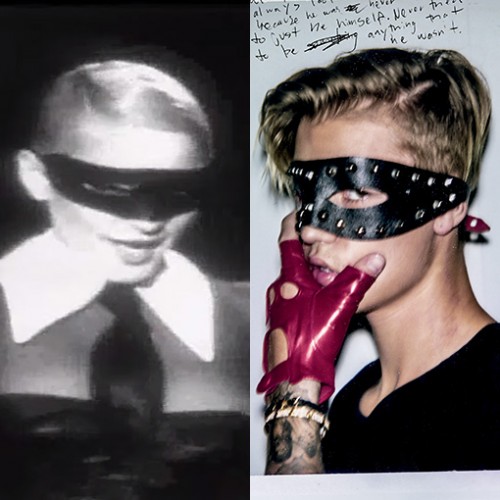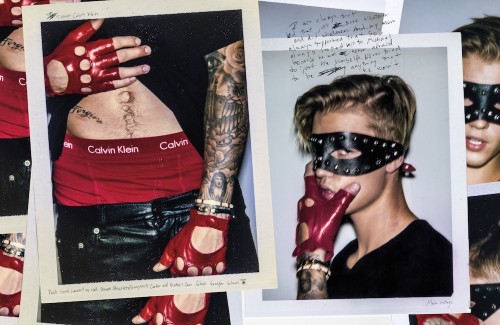 Max Schneider Recalls His First Gig & Terrifying Dance Lesson From Madonna
Max Schneider talks about the shooting of the Dolce & Gabbana AW10 campaign…
Jonathan Groff refers to Madonna as "that bitch"
When Madonna attended a performance in April of the Broadway musical Hamilton, she was barred by writer and star Lin-Manuel Miranda from going backstage after to greet the cast
Jonathan Groff (Glee & HBO's Looking), who also stars in the show, was not at all disappointed to miss meeting the Material Girl. He tells FourTwoNine…
No.
Because that bitch was on her phone.
You couldn't miss it from the stage.
It was a black void of the audience in front of us and her face there perfectly lit by the light of her iPhone through three-quarters of the show.
What was funny about it was that she was there that Saturday night, but at that Saturday matinee Michelle Obama was there. We were collecting for Broadway Cares after the show, and Mrs. Obama stayed in the audience while the Broadway Cares speech happened, and Lin called her out and the audience applauded for her. Then she came backstage and hugged every crew member—the wig girl, all the costume people, every cast member. She said to us—and this is a direct quote—"This is the greatest piece of art I've ever seen." It's crazy. I've never been a part of a theatrical experience in which you have in the audience Hillary Clinton and Michelle Obama and Bernadette Peters and Busta Rhymes and Black Thought and Jimmy Fallon and Dick Cheney…
Material Girl's #CheersTo5Years
Today, Madonna and Lola's Material Girl announced that Sofia Richie would be the face of the 2015 Fall campaign, which celebrates the fashion brand's fifth anniversary, having launched exclusively at Macy's in 2010!
Madonna said about the new campaign…
Sofia Richie perfectly embodies the style and spirit of Material Girl and is the ideal new face for the line.
Lola added…
Coming from an artistic family, self-expression is in our blood. I love Sofia's style and energy, and look forward to collaborating with her.
Richie commented…
I was so excited that I was chosen to be the new face of Material Girl because I've been a fan of Madonna's since I was five years old! Madonna is God. There are so many people that Madonna and Lola could have picked to be the new face, and it's really cool to be a part of.
The multi-media marketing campaign will debut in September issues of fashion and lifestyle magazines, as well as online, outdoor and in-store. #CheersTo5Years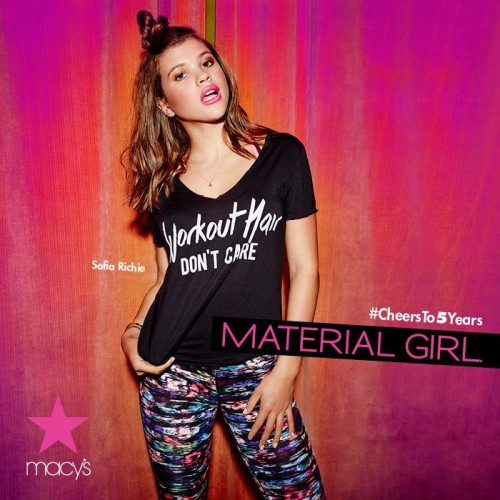 Rock group Vamps would go with Madonna for their fantasy festival lineup
Madonna, Motley Crue, Linkin Park, Judas Priest, Nine Inch Nails and… Babymetal. Given the chance to organize a music festival this summer these are the acts Vamps duo Hideto "Hyde" Takarai and Kazuhito "K.A.Z" Iwaike would select to perform…
Madonna would bring the glamor, everything she does is so big and incredible.
Rebel Heart Tour Poster
Check out the Official #RebelHeartTour Poster Print available exclusively in the Madonna Online Store!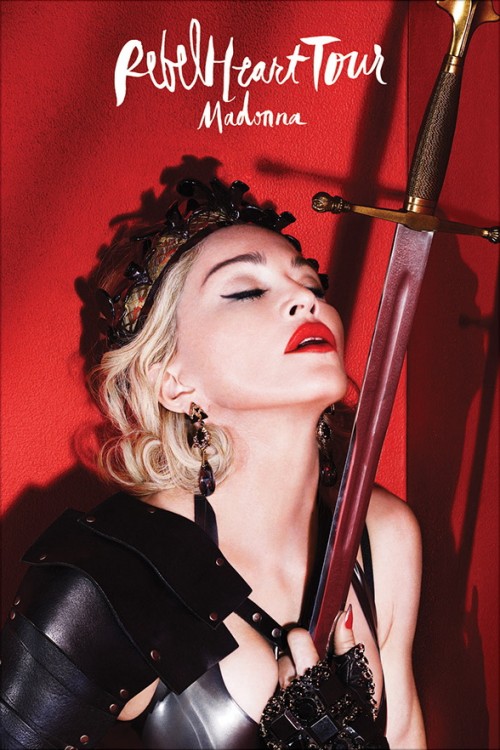 Madame X is available in Box Set, CD, Vinyl and Cassette!
Get your copy HERE!
comments powered by

Disqus