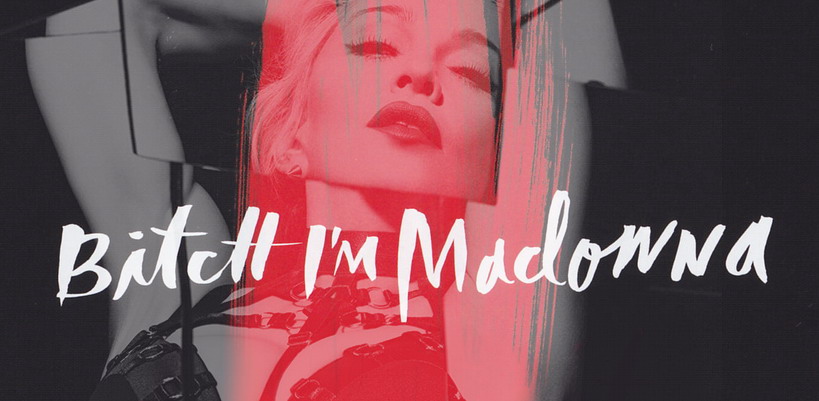 Madonna teamed up once again with one of her most trusted collaborators, director Jonas Åkerlund. Over the last 17 years, the two have worked on some of her most iconic visuals, from 1998's Grammy-winning "Ray of Light" to April's dramatic, post-apocalyptic "Ghosttown," co-starring Terrence Howard.
So how did the two pull off such a feat with "Bitch I'm Madonna"? And what was it like juggling the schedules of M, her guest stars, and a crew of around 100 people? Åkerlund shares behind-the-scenes details on making the video with EW.
On Coming Up With the Concept…
Madonna called me about 'Ghosttown.' We hadn't worked for a while because of different circumstances so when I heard all the songs [on Rebel Heart], I was very excited about 'Ghosttown.' I connected to it creatively. And, yeah, we enjoyed working together. I was supposed to start something else right after and that got pushed and she asked me to do 'Bitch I'm Madonna.' I saw it being so completely different from 'Ghosttown,' something a little bit less serious, just fun and crazy.
On Preparing for the Shoot…
It became almost mathematic figuring out how to shoot it. We had a detailed shotlist. We also rehearsed, which is rare for a music video.
On Filming Over One Night in New York City…
It's always a challenge. Madonna is a celebrity enough for any music video. But with the nature of the song and the playfulness of it, we thought, 'Let's have some friends and family and go crazy with it!' Everyone was spread out and their time is tight, but the good news is we all love Madonna and everyone wants to be involved. That made it really fun and playful.
On Fighting Against Daylight…
On film shoots, you normally fight against losing daylight, but on this job we were fighting against the sun coming up. But you do see parts of it at the end, the sun on it's way up.
On Downtime on Set…
It was fun! That's the only way to do it really. But it was technical. Everybody needed to be on their place and do their job. Everyone had cues and everyone was ready. And when we left the shoot, we thought, 'If the video feels half as good as we feel, then it's a homerun.'
On Why He Loves Working With Madonna…
We've built trust between us through the years and she's one of those people who really gets the best out of you. She wants to do something great. Every time we do videos, we want to change the world. A lot of artists don't do that, but she does. She has that extra thing that makes her job worth it.
Check out the behind the scenes video…
Check out the full "Bitch, I'm Madonna" video…

Madame X is available in Box Set, CD, Vinyl and Cassette!
Get your copy HERE!
comments powered by

Disqus