Madonna and Diplo are not dating
According to Star, Madonna has been "going at it" with Diplo ever since she and the DJ collaborated on Madonna's new album Rebel Heart.
Gossip Cop debunked this claim and was told "no way" this story is true.
To further reinforce their info, they stated…
Star is the same tabloid Gossip Cop busted last year for manufacturing a story about Madonna getting back with ex-husband, Sean Penn. That story was made up, and so is the new one about Diplo. A rep for Madonna laughed off the tabloid's story, telling Gossip Cop exclusively there's "no way" it's true.
Conchita Wurst: Madonna shouldn't be allowed to participate in the Eurovision Song Contest
Conchita Wurst has said other countries should participate in the Eurovision Song Contest, following Australia's entry in this year's competition.
But Conchita joked that Queen of Pop Madonna should be banned from representing the US – because she would have an unfair advantage.
I would like the whole world to join Eurovision because that would be fun, but maybe not (let) Madonna do it because nobody would have a chance.
Zendaya: Madonna has paved the way in fashion for a lot of people
At a recent Material Girl juniors apparel line appearance at the South Coast Plaza Macy's in Costa Mesa, California, Zendaya told The Hollywood Reporter…
I think Madonna has always been someone who kind of, you know, created her own trends and kind of went against the norm. I think she paved the way in fashion for a lot of people.
Madonna's Hard Candy Fitness expands into licensing
Epic Rights will represent the Hard Candy Fitness brand by developing and expanding on the global merchandising and licensing rights for the brand. The announcement was made jointly today by Brent Leffel, President of Hard Candy Fitness, and Dell Furano, CEO of Epic Rights.
Epic Rights will reveal more details to potential partners at the 2015 Licensing Expo in Las Vegas June 9 to 11.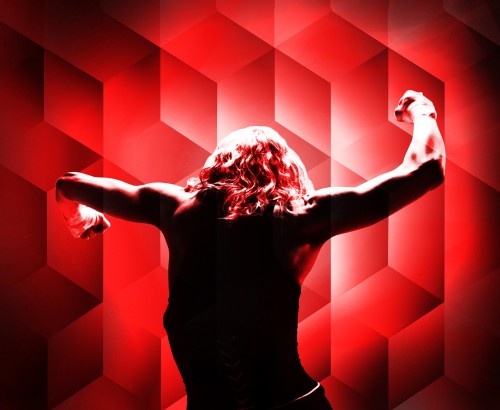 Madonna 89th on the SPIN "300 Best Albums of the Past 30 Years" list
SPIN hit a milestone this year: Their 30th birthday. To celebrate, they'vee ranked the 300 best albums of the past 30 years.
Madonna's Like a Prayer album is 89th on the list…
89. Madonna, Like a Prayer
(Sire, 1989)

The controversy surrounding Like A Prayer's title track overshadowed the fact that the album solidified Madonna's evolution from pop tartlet to savvy adult artist. Working with longtime collaborator Patrick Leonard, Madge teamed up with Prince (!), made bold feminist statements ("Express Yourself"), and took a benevolent view of an imperfect dad ("Oh Father") — all while dabbling in shiny funk, girl-group pop, and sweeping, orchestral ballads. — ANNIE ZALESKI
Paris Hilton inspired by Madonna for new video "High Off My Love"
Paris Hilton has released her music video for her new single with Birdman, "High Off My Love." Directed by Hannah Lux Davis (who was also behind the video for Miley Cyrus and Mike Will Made It's "23") the concept was inspired by Madonna's notoriously NSFW video for "Justify My Love," which was so racy that MTV banned it from circulation in 1990…
Check it out…
Lorraine Kelly: Madonna can do whatever she likes
Scottish morning TV host Lorraine Kelly does not begrudge Madonna's thigh-skimming dresses and boob-baring tops because she believes she has earned the right to do it.
She exclusively told OK! Online…
Madonna can do whatever she likes.
She has earned the right to dress however she wants and she literally works her butt off so I don't begrudge her showing it off.
Living For Love inspires Dancing With The Stars routine
Dancing With The Stars based its costumes for the Paso Doble routine on Madonna's "Living For Love" video…
Pomplamoose covers Like a Prayer
The Prodigy: We respect Madonna
The Prodigy's Liam Howlett told MOJO he respected Madonna and her support for his band, despite turning her down too…
One thing I will say about Madonna is, she took the initiative herself to come and find us. I thought that was respect, so we signed to her label in America.

Madame X is available in Box Set, CD, Vinyl and Cassette!
Get your copy HERE!
comments powered by

Disqus