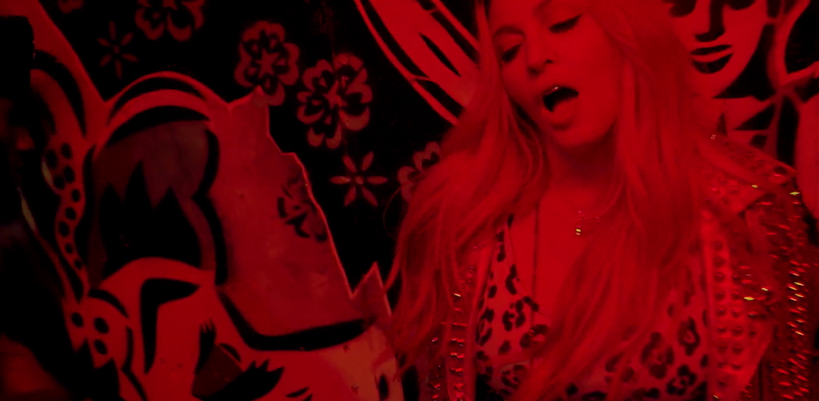 Update #5: First official remixes
The first official "Bitch, I'm Madonna" remixes have been uploaded on YouTube…
Bitch I'm Madonna (Rosabel's Bitch Move Mix)
Bitch I'm Madonna (Sander Kleinenberg Club Mix)
Bitch I'm Madonna (Rosabel's Bitch Move Dub)
Bitch I'm Madonna (OSCAR G BITCH BEATS)
Bitch I'm Madonna (OSCAR G 305 DUB)
—
Update #4:
Madonna announced on Instagram that the video is coming soon and will feature many surprise guests.
This seems to confirm Rita Ora and Miley Cyrus' appearance.
According to the rumours, Katy Perry and Nicki Minaj should also be featured!
—
Update #3:
According to The Sun, Rita Ora flew into New York two days ago to secretly film a video with Madonna.
—
Update #2:
—
Update #1:
The video shoot of "Bitch I'm Madonna" is happening today.
Apparently Nicky Ottav will make an appearence. Here's what he posted on Instagram…
Can we talk about how I'm on my way to be in a Madonna music video…. I can't breathe y'all dreams come true #KAWAIITAKEOVER! #OGKAWAII
—
The original article continues below:
Univeral Music has confirmed that "Bitch I'm Madonna" will be the upcoming single off Madonna's latest album "Rebel Heart".
Back in March, Madonna briefly talked about the video to Towleroad when comparing it to "Living for Love"…
The thing about [Living For Love], it's such a passionate song, I had to present it in a passionate way. I used mythology to tell the story, with the story of the minotaur and the matador and fighting and fighting for love and the color red and flowers and horns and death and naked men. You know, the important things in life. I don't want to make every video the same, but I did love the richness of that video. To me, it felt like a painting that came to life. That's what I was trying to do. I wouldn't want to do that for every video. When I do 'Bitch I'm Madonna,' it's going to be a whole different aesthetic.
Let us know what you think!
The first two singles…

Madame X is available in Box Set, CD, Vinyl and Cassette!
Get your copy HERE!
comments powered by

Disqus