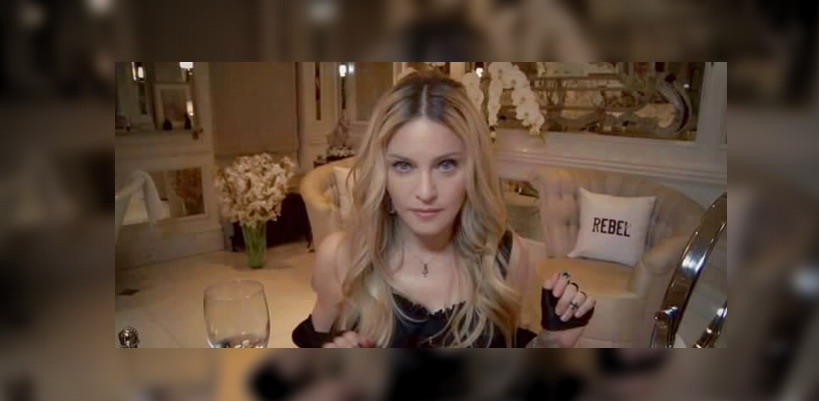 Madonna answered fan questions last night during the Interactive Chat w/ Romeo Saturday Night Online – AskAnythingChat.
Here's our selection…
Main motto in life?
Live each day like it's your last.

What song off your new album are you most looking forward to perform on tour?
S.E.X… before, during the show and afterwards

Is Drake a good kisser?
I kissed a girl and I liked it.

Favourite song off Rebel Heart?
It's a toss-up… I really like "Ghosttown", because I like what it's about and I like what it says, but I also like the irreverence of "Bitch I'm Madonna."

Which albums and artists are you listening to right now?
Kaytranada, Grimes, James Blake, Harry Belafonte, Duke Ellington, Major Lazer, Bob Marley, Jimi Hendrix…

What advise would you give to your younger self, knowing what you know now?
Don't kiss Drake, no matter how many times he begs you to.

Will you ever come out with an album with unreleased album?
I would love to release a record one day with unreleased songs…

What do you think of a new collaboration with Britney Spears?
I'm up for it. I'm a big fan of Britney Spears. So, we'll see what happens.

Most favourite or striking concert memory?
Whenever I've played outdoors in parks… is always pretty memorable for me.
Saint Petersburg was amazing.

Most challenging song to record on Rebel Heart?
Probably "Bitch I'm Madonna". It just kept changing.

Favourite music video?
Probably the ones I did in the earlier days of my career… Material Girl, Like a Virgin, Open Your Heart… Justify my love, that one was awesome.

Do you ever songs from your back catalog would have been singles?
Yes, one of my favourite songs from my last album… Falling Free.
Check out the full interview…

Madame X is available in Box Set, CD, Vinyl and Cassette!
Get your copy HERE!
comments powered by

Disqus