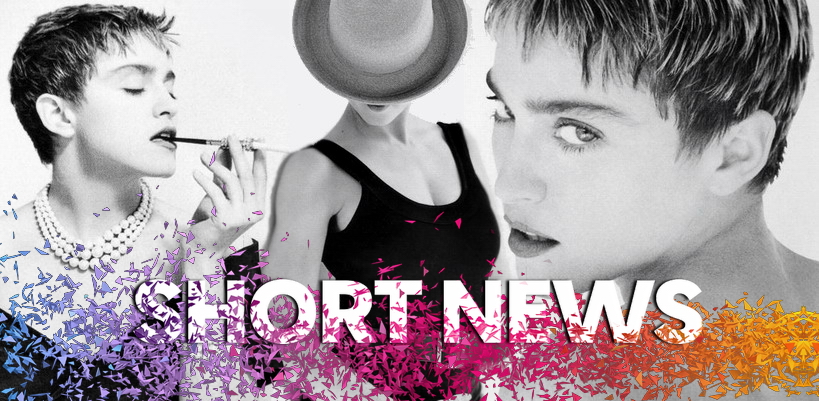 Saturday Night Online Presents Ask Anything with Madonna
Madonna will be sitting down to answer your questions! Get registered and submit your questions now for this exclusive event at AskAnything.com.
Don't forget to visit saturdaynightonline.com on Saturday May 2nd, 2015 at 8pm EST to see if your questions get answered!
Sandra Bernhard: Madonna kissing Drake was so funky
Sandra Bernhard was a guest on "The Wendy Williams show" where she gave her opinion on her one-time friend Madonna kissing Drake at Coachella…
It's so funky.
I'm provocative, hopefully in an intelligent way, where it's layered and where I wanna talk about things that matter.
That was too much for my nerves.
I don't like kissing strangers… the breath, the saliva, the gum disease… I don't wanna know about it. It makes me sick.
Madonna's one of the most powerful US stars over 50
According to NowItCounts' 2015 poll, Madonna has been named among the most powerful US stars over 50.
1. Bill Gates
2. Hillary Clinton
3. Oprah Winfrey
4. Charles/David Koch
5. Indra Nooyi
6. Dr. Mehmet Oz
7. Elizabeth Warren
8. Maria Celeste Arrarás
9. Jeb Bush
10. Ellen DeGeneres
11. Arianna Huffington
12. Meryl Streep
13. Bill Clinton
14. Michelle Obama
15. Madonna
Lil Wayne teases Madonna
Rapper Lil Wayne, who was featured on the MDNA Tour's Revolver backdrop video, made fun of Drake's make out session with Madonna.
He posted a meme of Drake passing him marijuana on stage while Lil Wayne made a disgusted look…
Madonna Denies Texting During Off-Broadway Performance of Hamilton
On Saturday, April 18, Madonna attended a performance of the latest off-Broadway sensation, Hamilton, written by Tony-winning composer and actor Lin-Manuel Miranda.
According to a report from Playbill.com, Miranda tweeted, "Tonight was the first time I asked stage management NOT to allow a celebrity (who was texting all through Act 2) backstage. #noselfieforyou" before later deleting the tweet, which many presumed to be about that pop star.
Madonna's rep Liz Rosenberg addressed the incident in a statement to Us Weekly, saying…
It's not true. She was invited backstage four different times. She texted post show when they were doing their fundraising pitch. Madonna had already made a generous donation.
Jaden Smith Proclaims Himself The "New Male Madonna"
Will Smith and Jada Pinkett Smith' son Jaden Smith released his new song "Offering" where he refers to himself as the "new male Madonna".
Check it out…
Jamie Foxx: Madonna loves my little girl
Jamie Foxx talked about bringing his daughter to the Grammy Awards and meeting Madonna on Jimmy Kimmel Live!
What's crazy about this is, is that she wanted to meet Madonna more than anybody that night. Because she saw the performance and she said, 'Dad, I gotta meet Madonna because I love her performance,' and I said, 'She's right up there. So she goes up to Madonna and says, 'I think your performance was the best,' and [Madonna] says, 'Why do you like it?' 'Because you guys had the horns, so I think you were the best.' And you know what Madonna said? 'Good taste.'
Kathryn Thomas: I'm SO over Madonna… she's deluded
Irish television presenter Kathryn Thomas talked to the Irish Daily Star about Madonna's surprise appearance at Coachella…
I am just going to come right out and say it, I am SO over Madonna. The woman is deluded and needs to face the fact that she cannot shock the way she used to and when she tries to, she just comes across like a moron. At the Coachella music festival, Madonna was strutting her stuff on stage with Drake when she decided to lob the gob on the unsuspecting 28-year-old, who is exactly half her age.
Thomas continues: "The last time Madonna tried to shock the crowd with a bizarre smooch was at the 2003 MTV [Video] Music Awards with Britney Spears, who seemed to be much more receptive than Drake… Madge, I'm not saying it's time to hand up the fishnet stockings… just don't try and create any more headlines, you don't need to."
Madonna moments – The Hit List by H&M
Madonna is equal parts musical legend and style icon, so with her 13th album Rebel Heart recently released, H&M runs down the most iconic moments from her music videos, films and tours.
01. Vogue
02. Desperately Seeking Susan, 1985
03. Blond Ambition Tour, 1990
04. Material Girl, 1985
05. MTV VMAs, 2003
06. Erotica, 1992
07. Papa Don't Preach, 1986
08. MET Gala, 2009
09. Hung up, 2005
10. Evita, 1996
Rakhi Sawant: Compare me to Madonna, not Sunny Leone!
Indian actress Rakhi Sawant is tired of the media comparing her to Indo-Canadian actress Karenjit Kaur Vohra aka Sunny Leone. According to Rakhi, she's achieved a lot more and should be compared to Madonna…
Why are you comparing me to Sunny Leone? I have achieved a lot over the years and have won many hearts through my hard work, not by doing porn films like Sunny. I agree that I am glamorous, but if you want to compare me to someone, compare me to Jennifer Lopez or Madonna, but not Sunny Leone.

Madame X is available in Box Set, CD, Vinyl and Cassette!
Get your copy HERE!
comments powered by

Disqus