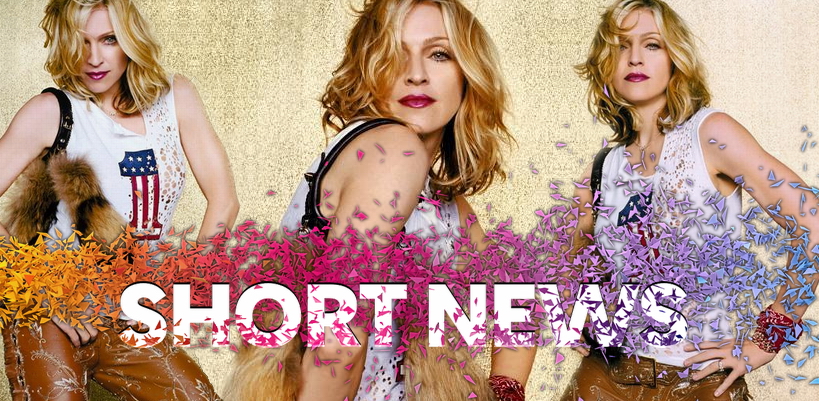 Ellen DeGeneres joins Madonna and Taylor Swift on stage
Mike Tyson would join Madonna on stage if she asks him
TMZ asked Mike Tyson if he'd consider doing music after being featured on Madonna's Iconic…
Any chance of you getting involved in music at all?
Only if Madonna asks me for another song.

If she asks you to do a live show, would you do it?
Absolutely, yes.
Will.i.am: Madonna should be on The Voice, with me
Will.i.am believes the winners of the BBC show "The X Factor" have never done very well because there is no instant connection with a record company, unlike The Voice…
I think the problem with The Voice is the Simon Cowell factor. Simon has the show and the record label so he can invest money in the artist because it's all the same money – Simon's money.
What should really happen is The Voice should be me, Pharrell Williams, Madonna, Ester Dean and Doctor Luke [songwriters and producers].
That would be a sick show because Madonna has a label, Pharrell has a label, I have a label. We'd be fighting over who to sign – that should be the show.
Normann Shay: Madonna must show her body
Madonna's choreographer Normann Shay says the 56-year-old Material Girl isn't too old to rock her signature skimpy wear. He told the New York Post…
She must show her body because she's working so hard.
We work out every day. It's good to show what you're working on.
There's one thing she won't do…
She won't do a breakdance move on the floor.It's not going to look good, her going on the floor and stuff. She's a queen, you know!

Madame X is available in Box Set, CD, Vinyl and Cassette!
Get your copy HERE!
comments powered by

Disqus